From the Chairperson: Past, present and future of the QC Airport
June 30, 2022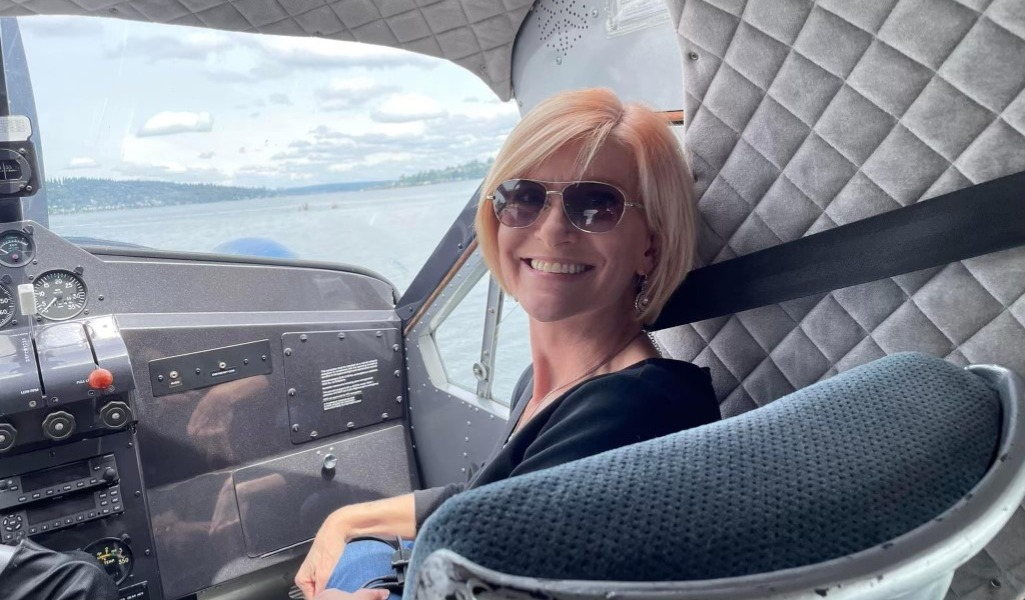 Commissioner Jodi Fisk became chairwoman of the Metropolitan Airport Authority's board in July 2020. The bulk of her time has been spent helping the organization navigate through the COVID-19 pandemic which has had the greatest long-term impact on the aviation and travel industry in its history. As her term as chairwoman comes to an end next month, we asked Jodi to share her thoughts on leadership, and the past, present and future outlook of the airport.
Like so many Quad Citizens, I have fond memories of going to the QC Airport to watch planes take off and land. Back then, we could walk freely throughout the terminal, and even walk out on the tarmac, climb into a plane, and meet the flight crew who adorned us with wing pins. Obviously, the needs of the traveling public have changed dramatically since then. Many of these changes have been positive and, with new leadership in place, we are moving the airport into the future.
In 2018, we welcomed a new executive director, Ben Leischner. Under his leadership staff modernized our brand, signage, website, and communications. We are environmentally focused and added solar power while providing a covered parking option for passengers. We have a comprehensive plan to update our facility, particularly on the land-side. But in the midst of all these exciting updates and plans, the pandemic hit.
Like all organizations, the pandemic created myriad challenges for the airport. From the beginning, our leadership team's top priority was the health safety of both the traveling public and our employees. Board meetings shifted to a virtual format which enabled us to continue our policy and oversight role while Ben and his leadership team capably managed COVID-19-related issues. As we dealt with the COVID-19 pandemic, I also wanted to be sure the board was thinking to the future and making sound decisions that enabled us to continue serving the community in a post-pandemic world.
As a public body, we are more focused on transparency and educating the public about who we are, what we do and the importance of our airport to the community's success. I, along with my colleagues, have come to understand that in order to attract more and better air service we need to use our airport as much as possible. We have to demonstrate there is demand in order to garner stronger air service. The pilot shortage is complicating that growth. We have to continue doing our part so that when resources are less constrained, MLI is top of mind for airlines.
I have huge hopes for the airport's future. Our board is fortunate to have highly talented leaders and team members. The Quad Cities International Airport is a great place to work, and we have an engaged workforce who brings their best to work every day. I'm looking forward to Project GATEWAY. We don't need a brand new airport, but our existing structure has limitations and inefficiencies that must be addressed to remain functional and competitive. Remember, for many people visiting the Quad Cities, our airport is their first impression of the area. We have done so much over the years to strengthen the Quad Cities. The I-74 Bridge was once a source of frustration and inconvenience. It has been replaced by a bridge that has become a source of community pride. I hope that when the renovation is completed, Quad Citizens will have the same sense of pride in our airport.
My parents instilled a strong sense of community engagement in me. They served and led community organizations for decades, and continued to volunteer well into their 80s. Just as they made contributions to help their community flourish and be a great place to live, I firmly believe we need to work together to make the Quad Cities thrive. It's through our collective efforts that we can make a difference. I hope that through participating as a member and chair of the Board of Commissioners I've added some measure of value to our communities.