Dining & Shops
Need a knick-knack or a snack? We've got you covered, Quad Cities style.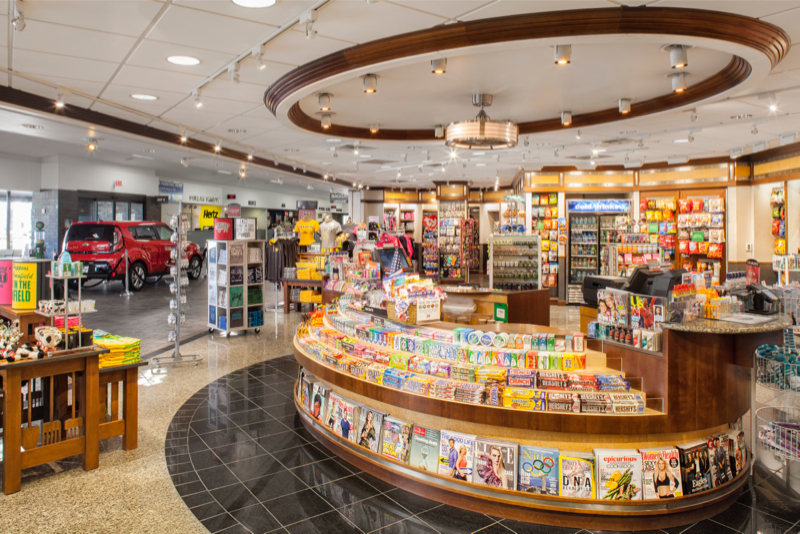 Gift shops
Two gift shop locations offer books and magazines, candy, travel necessities, souvenirs, and sundry items. John Deere toys, gifts for kids and wearables from Iowa and Illinois are featured. The public gift shop is located near the hanging airplane in the terminal. The CNBC gift shop is located just past security screening on Concourse B.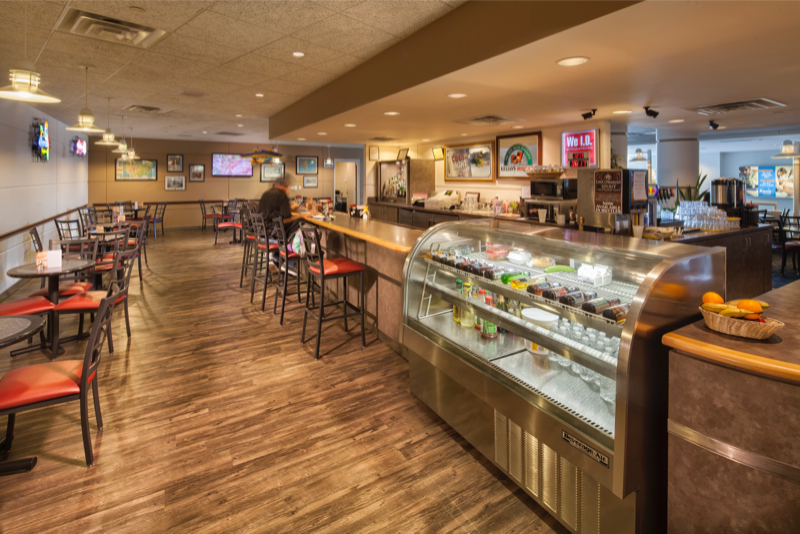 Dining
Air Host: Bar/Lounge available for drinks and lounge menu 11:00 a.m. Mon–Sat, and 12:00 p.m. on Sunday. The main restaurant serves breakfast, lunch and dinner daily with a full-service menu when you have time to sit down to eat. Main restaurant may close prior to listed hours due to heavy flight cancellations, lighter flight schedules on certain days of the week or at the manager's discretion.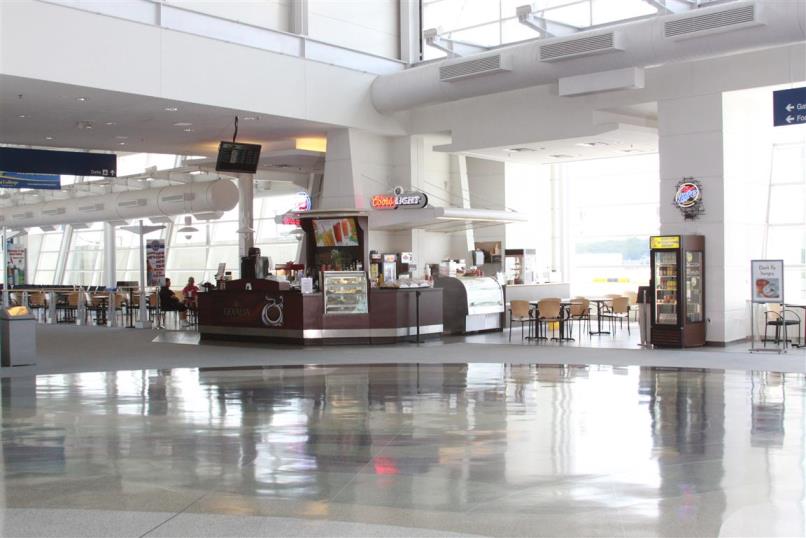 Deli, Coffee Bar, Bar
Located beyond the screening checkpoint and open at 4:30 a.m. daily, the deli remains open until the last flight departs. The deli and snack bar offers Caribou coffee, mochas, lattes and has a full bar. Get your grab-and-go items throughout the day including a variety of sandwiches, salads, quick-fried items like onion rings and chicken tenders, Whitey's ice cream treats and more. Hours may be adjusted/extended as needed to accommodate delayed flights.