From the Director's Desk: Small Markets, Big Pilot Shortage
February 28, 2022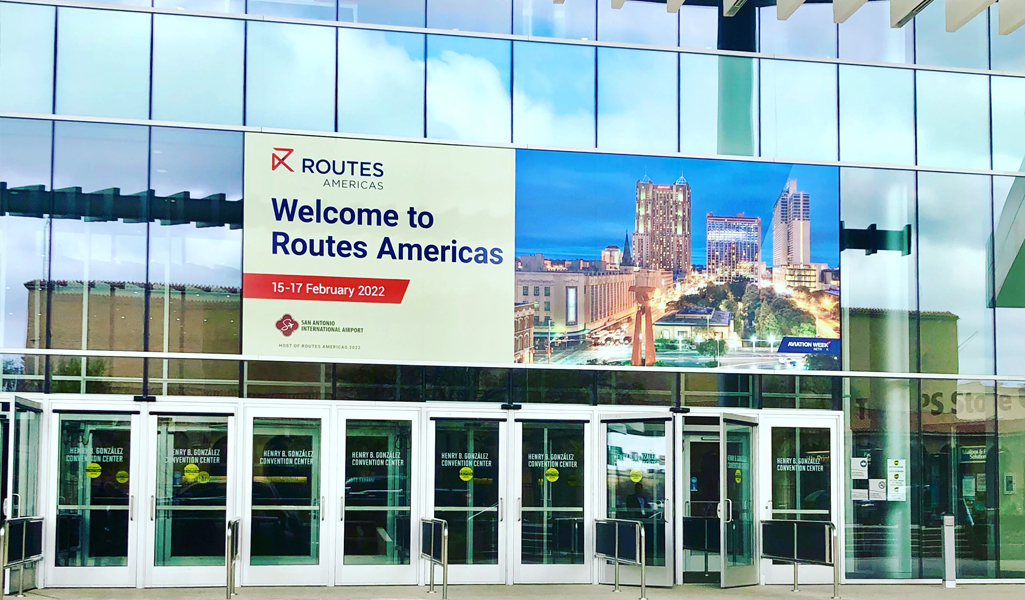 Last week, I attended Routes Americas, an annual air service conference that welcomes representatives from airports, airlines and cities from North and South America. This was the second of three air service conferences that our team will attend in less than a year. Focusing on expanding routes and/or bringing in a new airline is one of my primary focuses this year and after almost two years of suspended in-person meetings, it's great to engage with our peers and airline representatives face-to-face once again.
These conferences are helpful because we're able to learn what other airports are experiencing and understand just how much the industry has shifted since the pandemic started in March 2020. Commercial air service is experiencing the most disruption in its entire history and continues to struggle to find its footing in a new era of travel.
Our meetings with the airlines were insightful and productive but there was a common theme among the legacy carriers: the aviation industry is experiencing a severe pilot shortage and the impact is major. Regional airlines, who are categorized as generally flying aircraft between 50 and 76 seats, are taking an especially hard hit.
Along with staff shortages, there are the issues that 5G cellular service causes certain regional aircraft. It's likely that many 50-seat jets will be retired by the airlines sooner than originally planned as a result. These regional jets have been the bread and butter of smaller markets like ours, leaving many wondering what the future holds.
It's a complex problem for the airlines to solve – how do they add larger aircraft to markets that are well-served by small aircraft and, more importantly, who will fly them?
For several years, QC Airport has been exploring concepts to help solve this issue, including growing general aviation at the airport by adding a flight school. There are a few reasons why our airport is ideal for this type of education. For one, our controlled airspace and strong general aviation facilities are the foundation to creating a successful pipeline of pilots, mechanics and other aviation professionals.
We've been working with Quad Cities Aero, a local company that offers flight instruction and is looking to expand their presence in our region. One of the best ways to ensure the vitality of our industry is to get kids interested and passionate about aviation. Quad Cities Aero's leadership has a passion for aviation and they want to grow the industry through community engagement. I'm optimistic that with partners like Quad Cities Aero, we can engage kids of all ages on the variety of careers in aviation – and, of course, hopefully create future pilots and aviation professionals along the way.
Although air travel has hit a rough patch, I'm confident in the industry's ability to rebound. Aviation has some of the most passionate people I've ever met. Just look at all the people who dedicate their entire careers to seeing it thrive. I see it in the work we do at our airport and the work Quad Cities Aero is doing. I remain optimistic that the industry will find a way to come back stronger because of the people who are committed to it.