MLI Must-Knows: Spring Break Travel Update
February 19, 2021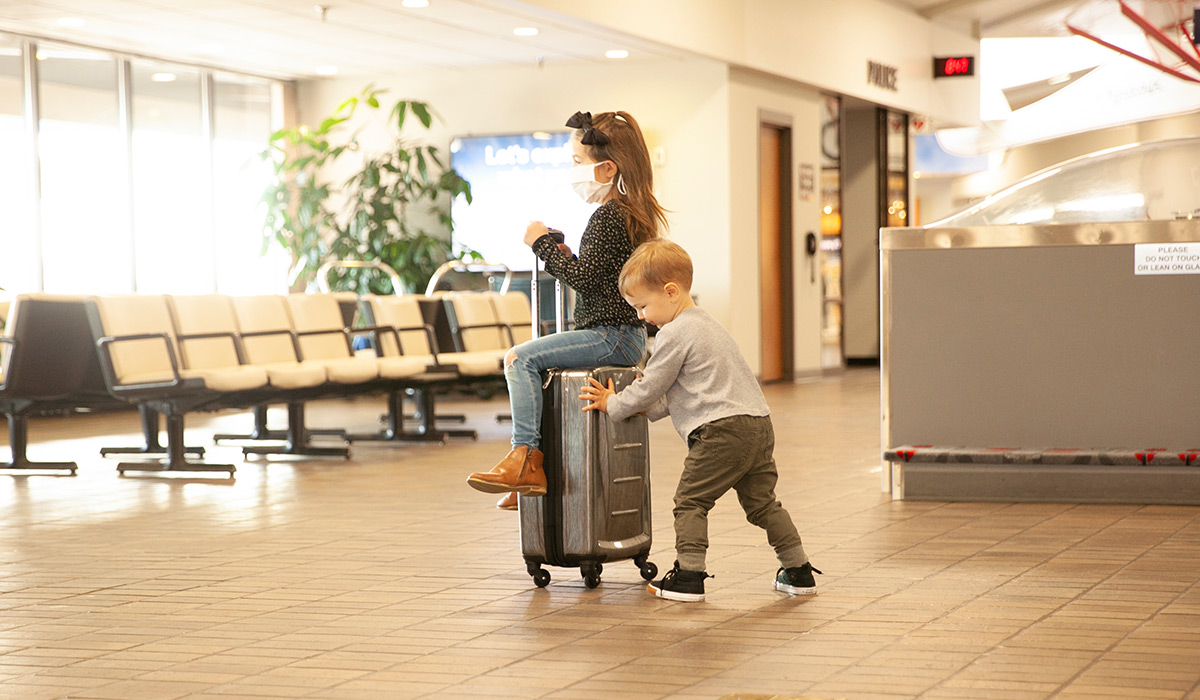 Thinking of escaping the frigid temps? From the ease of using MLI to start your vacation to catching up on the latest in COVID-19 mitigations, read on for your spring break travel must-knows.
It's almost spring, which means it's almost time for spring break travel. We offer nonstop flights to nine destinations and major hubs so whatever your spring break travel plans are, your vacation can kick off at the QC Airport.
There are big benefits to starting small, like the enhanced cleanliness and customer service with short TSA lines, to name a few. Plus, you don't have to start your trip with a long drive before you even board! We're right in your backyard.
Must-know #1: Current route options
With a variety of routes available, look no further than the QC Airport. Airfare changes frequently, so don't get discouraged if you don't see a great deal right away. Keep checking back and you could find some amazing prices! If you're still not sure where to go, here's a list of where we're flying to get your wheels turning:
Orlando-Sanford (extra flights added for March!)
Pete/Clearwater
Punta Gorda
Las Vegas
Phoenix-Mesa
Must-know #2: COVID-19 safety
If you haven't traveled since before the pandemic, know that we've made some changes to keep you safe like adding social distancing reminders, hand sanitizer stations and Plexiglas barriers. You can see our detailed response here.
Being small is certainly working to our advantage in the era of COVID-19. Our TSA lines are always short and properly distanced, and there's plenty of seating to spread out throughout the airport. Here, avoiding large crowds is easy. Plus, you're in the care of local people in our community – a team made of trusted neighbors and friends. Unsure if flying is right for you? Check out this helpful article: Here are 6 things doctors wish you knew about flying during a pandemic.
You don't need a COVID-19 test to travel out of the QC Airport. State and local requirements may vary. The CDC has a handy Travel Planner where you can enter your destination and find out the local recommendations and requirements. If you're traveling to Hawaii or anywhere outside of the U.S., there may be COVID-19 test requirements. Please review this important information from the CDC before making plans so you know what to expect.
Must-know #3: New federal regulations
Earlier this month, a federal mask mandate was put into place that requires face coverings on all forms of public transportation and transportation depots. This includes airports and planes. We've required face coverings in our airport since June 2020 but now, TSA can deny you at security and impose fines if you refuse to wear one. You can also be denied boarding at the gate by your airline or removed from an aircraft for not wearing one. Here's something else to keep in mind – if you plan to use public transportation including taxis, buses or ride-shares to get to or from the airport or to your vacation spot, face coverings are required there, too. If you forget your face covering at home, in the car, drop it while walking, whatever the reason, we have free face coverings at every entrance.
If you do a little research, follow the guidelines, and of course, choose your hometown airport, you're sure to have a great vacation.