From the Director's Desk: Stronger QC Airport, Stronger QC
August 23, 2021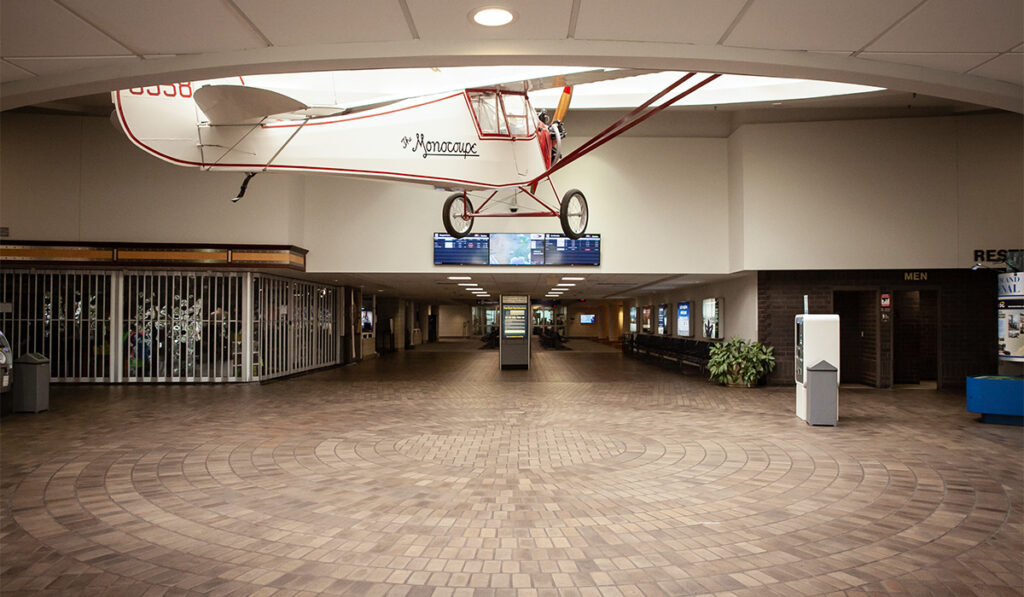 The landside terminal of the Quad Cities International Airport is nearly 40 years old. Last updated in 1985, it is now one of the oldest primary airport terminals in our region. Aesthetics aside, the facility lacks some modern travel amenities and its maintenance is costly. It is, however, the entryway to our airport and the gateway to the Quad Cities for visitors.
For years, the airport has been diversifying its revenue streams, saving where we can and preparing for a substantial terminal renovation. The plan to finance the multi-stage project includes grants available through the FAA, accepting whatever supplemental support the state provides, and our own capital and debt service if needed.
On March 30, we revealed our concepts for a modernized QC Airport. On that day, Rep. Cheri Bustos revealed that a major infrastructure bill was in the works – a bill that among other things would include funding for airports to make necessary improvements to their facilities. While we knew talk of an infrastructure bill was on the horizon, we were not aware of the timing which ended up being impeccable.
Recently, the senate passed the bill which includes $25 billion for airports to improve runways, gates, taxiways and terminals.
Millions of dollars coming into our region for major projects will have a positive impact. Airports are essential infrastructure in need of funding. There are a myriad of federal requirements that cannot be deferred due to lack of funding so being able to support our day-to-day operations with safe facilities is crucial.
There will be specific set-asides for small airports needing terminal modernization. Our goal is to be as aggressive as possible competing for the funds available in this program. But make no mistake – our plans for major construction projects were already in motion and will continue. The bill simply takes some of the guesswork out of where the financing will come from.
The projects we have on deck will create jobs for the next several years as we tackle it piece by piece, and we have committed to using local contractors whenever possible. And, a recent update to the Illinois Aeronautics Act means these federal dollars will flow more easily into our community. Whereas federally approved grants used to have to pass through the Illinois Department of Transportation, which caused delays of several months or longer to construction projects, the amendment no longer makes that requirement.
The Quad Cities International Airport has existed since the late 1910s. Today, it serves as a gateway to global travel and markets. The Quad Cities region needs our airport to modernize, grow and continue to be successful, because in turn, our region will become more prosperous. We can't do one without the other. The money designated for airports will help us hold up our end of the bargain to provide a safe, efficient, modern aviation facility to help the movement of people and supplies for generations to come.