Terminal Facelift Will Wow You
March 30, 2021
We are excited to share concepts for the future of the Quad Cities International Airport. These historic terminal renovations will help propel us into the next era of travel.
Over the next 3 to 5 years we will update the terminal with new amenities, improving the overall look, feel and usability of the entire airport. And yes, the brick floor will also be replaced. Here are the initial concepts that show our vision for the future…
First Impressions are Everything: New Curbside Appeal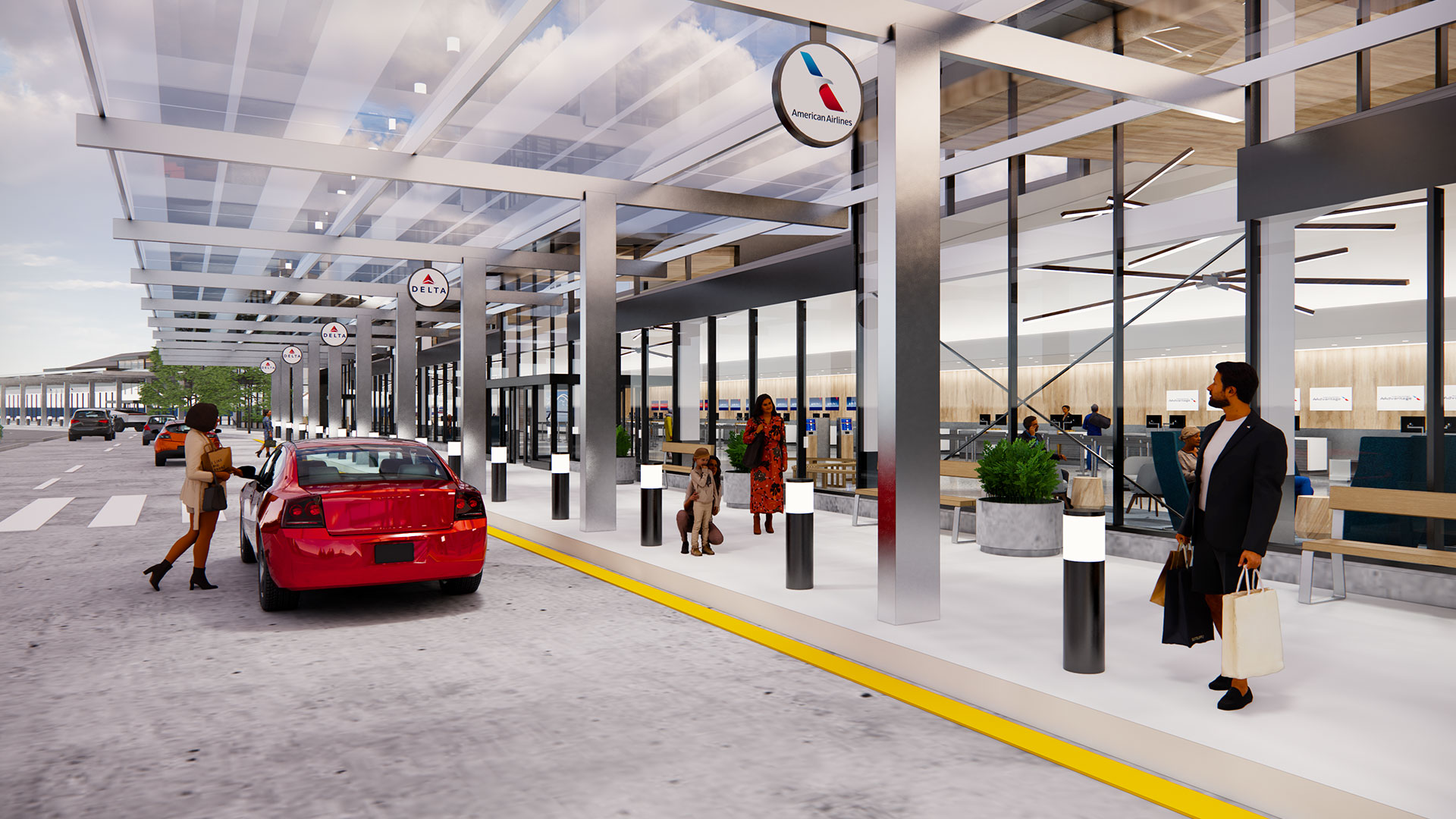 Travelers will be welcomed with modern renovations including, a new canopy, raised ceiling and added glass to flood the terminal with natural light. Updates include new wayfinding signage and crosswalks realigned with entrances.
Check-In to Modernization: New Ticketing Area and Security Checkpoints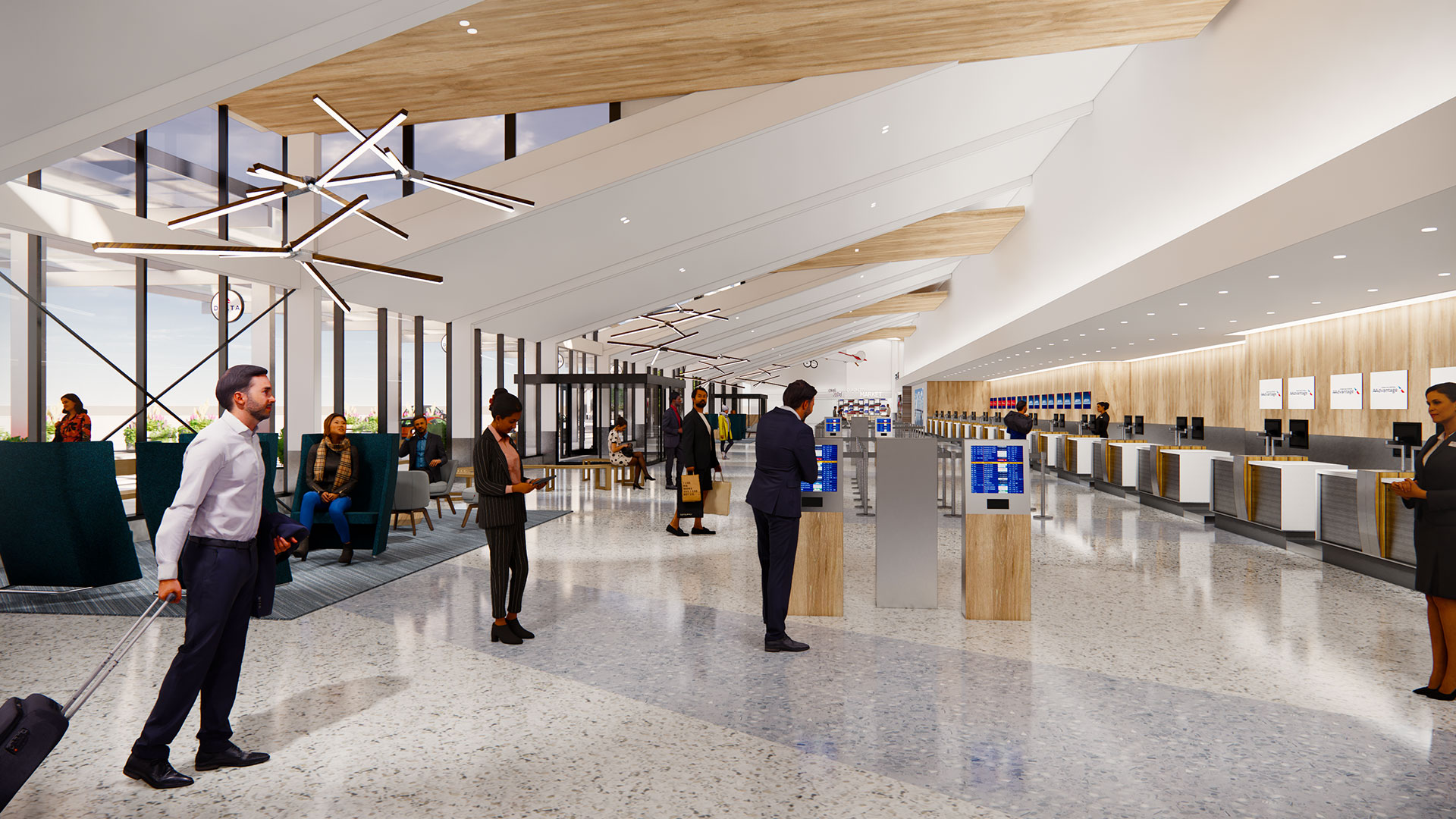 We want our pride in who we are and what we do to be reflected onto our visitors as they experience top-notch safety, service and modernized facilities. This concept features a redesigned ticketing area and security checkpoint with a bright, airy and energetic feel. Efficiency is top-of-mind which means wider walkways, new floors and added check-in kiosks. The security equipment will move out of sight to help you check-in and get on your way quicker.
Feels Like Home: Nursing Suite, New Seating and Other Comforts of Home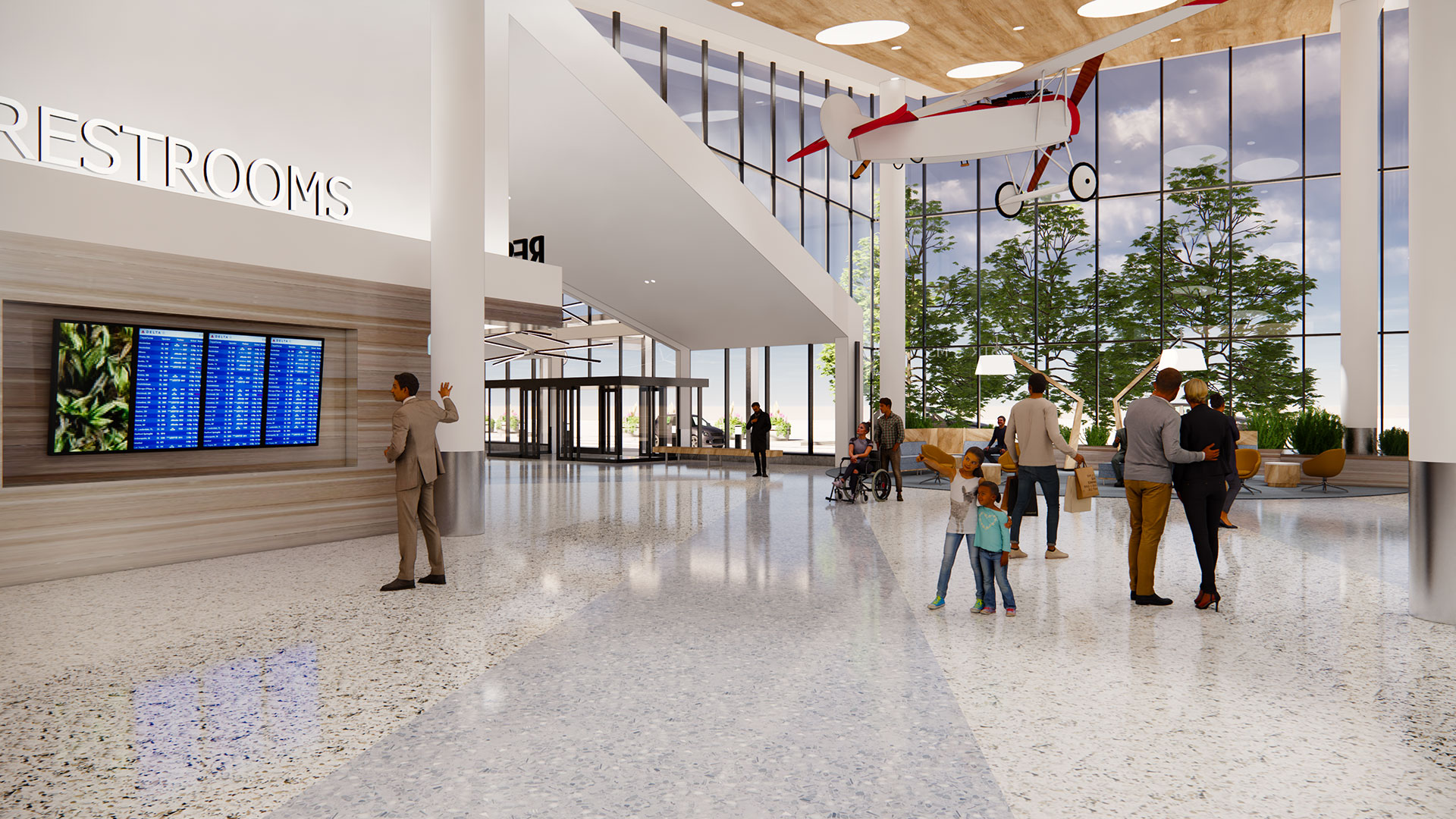 Customer care and comfort are at the QC Airport's core. One amenity we're especially excited about is adding a family restroom and nursing suite before and after the security checkpoint. We'd also renovate restrooms and add plenty of comfy seating throughout the terminal.
Leading with Hometown Pride: New Indoor/Outdoor Garden Space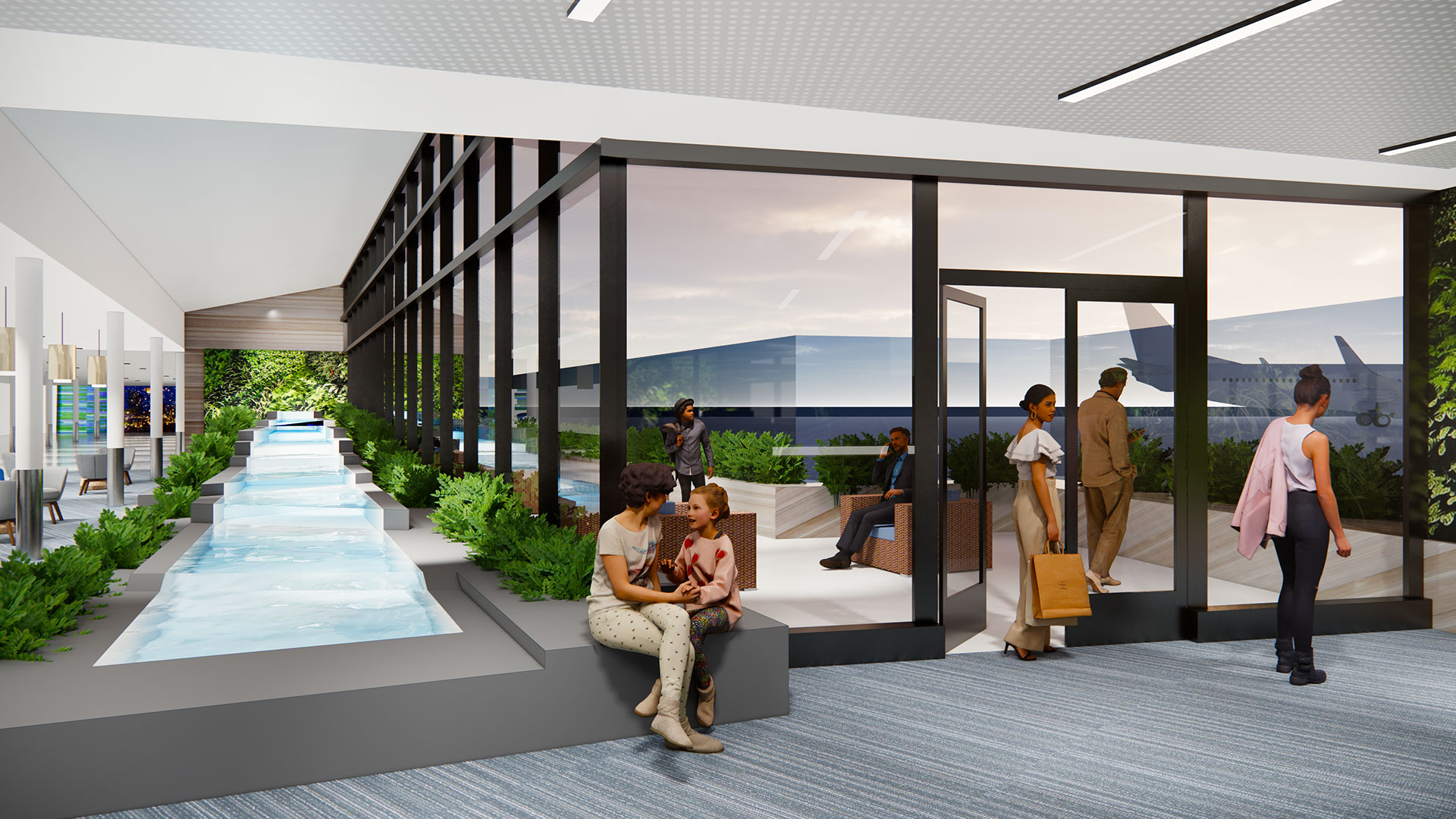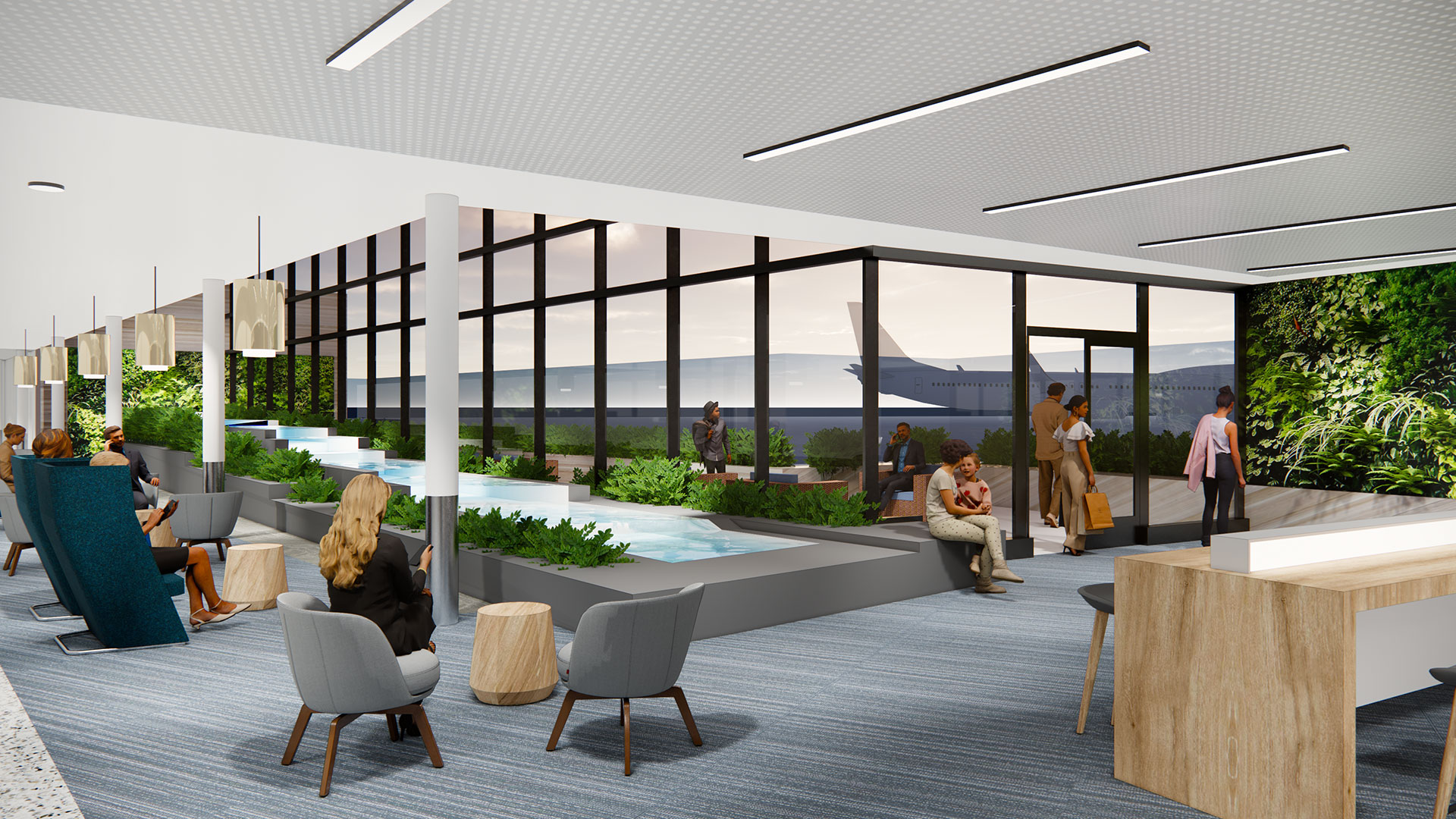 We know Quad Citizens love connecting with nature and are proud of our place on the Mississippi River. Near baggage claim, we would like to add an indoor/outdoor garden space for all visitors to enjoy. The garden space will have a water feature that invokes our Mighty Mississippi. And, we know many of you remember the days of coming to the airport to watch the planes take off and land. The publicly accessible space will give you a great view of the airfield.
The Quad Cities International Airport is an economic engine for the region and our citizens' gateway to the world, and this is a responsibility we relish. As stewards of such an important resource for our community, we've set out to ensure our planned renovations create a safe, modern and efficient experience for travelers. We look forward to continuing our mission of creating a world-class travel experience for all that enter our doors.
Visit QC Tomorrow to stay up to date with our progress!