From the Director's Desk: 20×20 – How'd we do?
January 12, 2021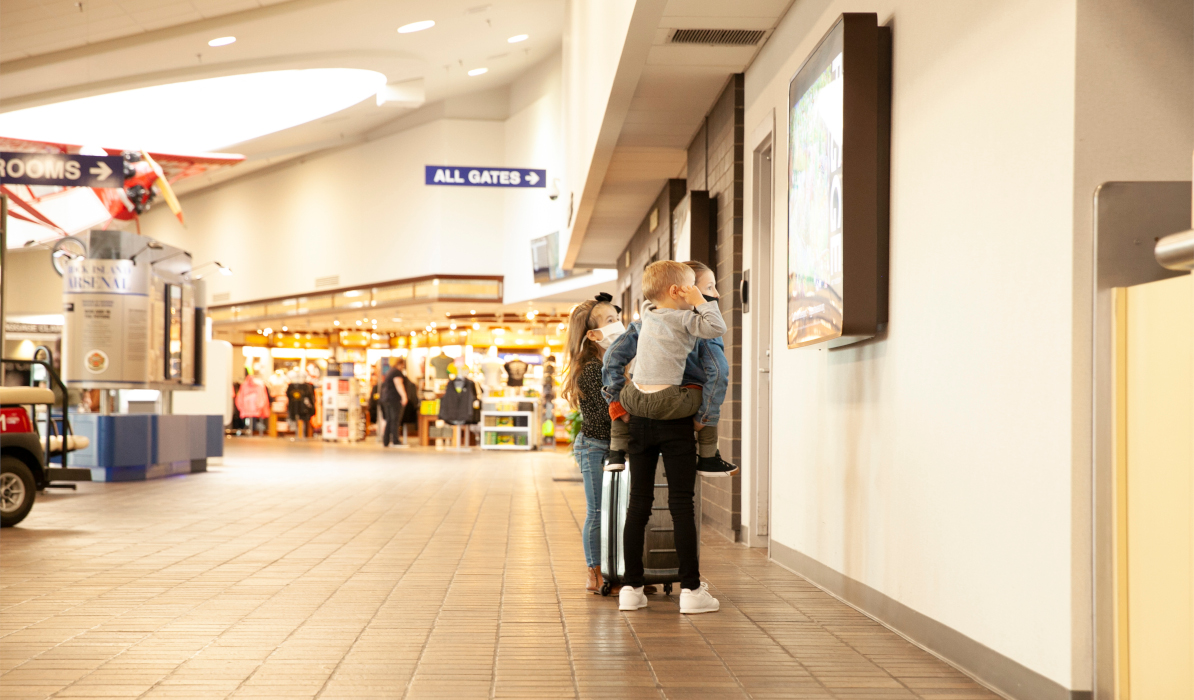 In 2019, I gave myself a call to action to make 20 improvements before the end of 2020. I wanted to upgrade and add passenger amenities, create more transparency about how the airport does business and improve overall safety. I'm proud of what our team accomplished, especially with COVID-19 upending well…pretty much everything. Here are where just a few of those items stand.
Terminal facelift
If you've been in the airport in the last 30 years, you've probably noticed something…nothing has changed. From our infamously noisy brick floors to visible scanners creating congested walkways, we were overdue for an update. I assembled a team of airport employees, commissioners and president & CEO of Visit Quad Cities Dave Herrell to provide input to Minneapolis-based design firm Alliiance. Alliiance specializes in not only making airports functional but also stunning reflections of the region they serve.
This will be a years-long process but work is moving forward. We'll share the milestones we reach along the way, so please stay patient and tuned in.
 New parking options & services
After a quick survey of other similar-sized airports, we determined valet parking was a good fit for MLI. LAZ Parking will operate the service and also offer other convenient add-ons like car detailing and a centralized lost & found for the airport. The goal was to launch this service in early summer 2020 but we decided to wait until travel demand returns. We don't have a new date yet but we are feeling optimistic we'll see travel rebound enough to launch it in 2021.
The second option is covered parking in the short-term lot. For brutal Midwest winters and summer storms, this will give passengers a way to keep their car out of the elements. Perhaps just as exciting is the dual-functionality of this project. The canopy will consist of solar panels, which combined with additional panels on the terminal roof, will supply the airport with 50% of its energy. This project is now in motion once again, with a goal of early summer 2021 for completion. The solar panel covered parking system will be the largest at any airport in Illinois and only one of less than ten at any airport in the U.S.
 Family-friendly areas
As a dad to three young kids, I know traveling as a family can be hard. We have a lot of open space in our airport, which I thought would be perfect for family-friendly spaces.
The first thing I wanted to add was a soft-play area to let kids burn off energy before boarding their flight. This was delayed for a couple reasons – one, we wanted to make sure whatever we add can be kept sanitary, and two, this is also something that we decided was better to delay until travel starts to rebound. This initiative has recently started up again and we plan to have something in place in 2021.
The second thing I wanted to add was lactation rooms. While we don't have much progress to share on this front, it remains an important priority to me. We're still hoping to find a solution with our current space but they will absolutely be a part of our terminal redesign as well.