Vacation Travel Do's and Don'ts
March 24, 2022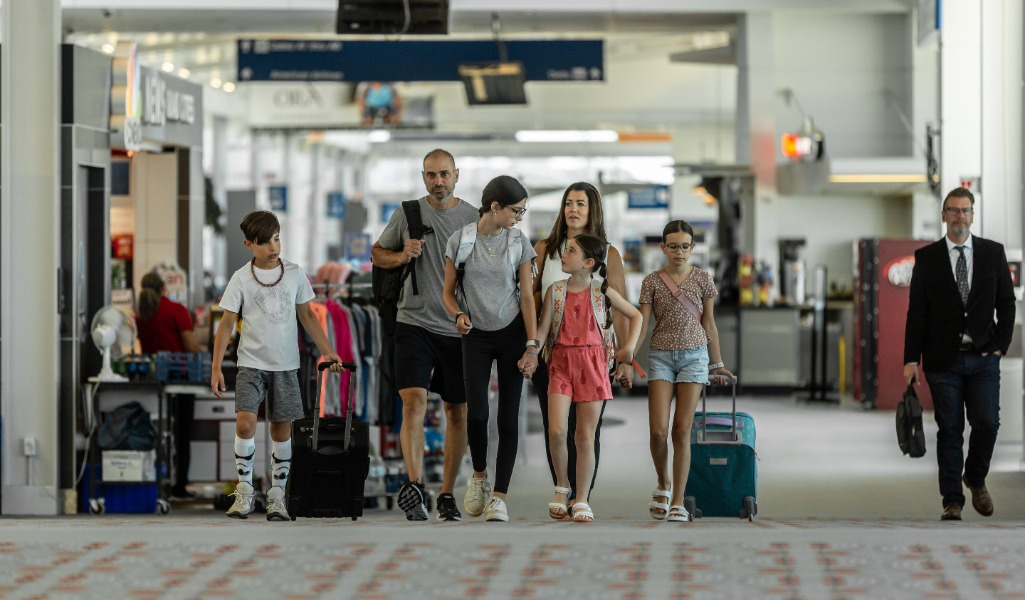 Traveling with your family makes for great memories! But you have to get through the airport and onto the plane first. While this can seem daunting it doesn't have to be. Make sure your trip gets off on the right foot with our five spring break and summer vacation travel tips:
Sunscreen
SPF is important! Sunscreen, like all other liquids, lotions and aerosols, must be in a 3.4 oz. container or less for carry-on bags. Larger bottles will need to go in your checked bag. If you're only bringing a carry-on, there are lots of retailers that sell reusable bottles that are just the right size so you can transfer a bigger item into the right sized container.
Medication
You never know when you might be asked to check your carry-on, especially during busy travel seasons. On full flights, overhead space may fill up before you board. Keep all medication in a personal item that will go under the seat during the flight. If you require liquid medication, or baby formula/milk, that is greater than 3.4 oz., talk to a security officer at the checkpoint.
Luggage Tracker
Nothing ruins a vacation faster than trying to track down your bags! When you check a bag, you should be given a stub, usually with a bar code on it, which will match a bar code sticker that will be placed on your bag. If your bags get lost, airlines scan this barcode to locate it. But it's also a good idea to take a picture of the bar code and other identifying information in case you lose your stub. You can also check out this link which has the lost luggage numbers for all airlines serving MLI.
Snacks/drinks
Got kiddos that may need a snack while you wait in the airport or on the plane? You can bring solid snacks through security. Drinks, and items like applesauce or Jell-O will still follow the 3.4 oz. rule.
Getting kids through TSA
You've got tablets, snacks, enough luggage to spend a month away and now, you have to get through the TSA security checkpoint. At MLI, the average wait time is less than 10 minutes. Plus, TSA has a state-of-the-art CT scanner, which means more items can stay in your bag – no scrambling to unload every device into a bin.
Here are some additional tips to make the screening process as easy as possible:
Children 12 and under can leave their shoes, light jackets and headwear on during screening.
Infants and children can't go through in their carrier, as that will need to be put through the scanner. But you can carry them through the metal detector.
Infants may be carried in a sling through the walk-through metal detector but may be subject to additional screening.
For more information on the security process for children, visit: https://www.tsa.gov/travel/special-procedures/traveling-children
For everyone 12 and older, make sure you have shoes that are easy to get on and off and be prepared to place all cardigans, coats and personal items into a bin. Most importantly, listen closely to TSA instructions.
Above all that – we highly encourage you to fly MLI. Using your hometown airport means less time in the car just to wait even longer in the terminal. Plus, when you land, you're a short drive from home.
Gas prices are soaring and driving out of town to catch a flight is an added expense you just don't need. Parking is close to the terminal, secure and economical at just $7 a day, or $35 for the week. And our small size means it's quick and easy to get from check-in to boarding gate.
Wherever your travels take you, thank you for supporting your hometown airport.