How to Score the Best Airfare Deals
February 28, 2022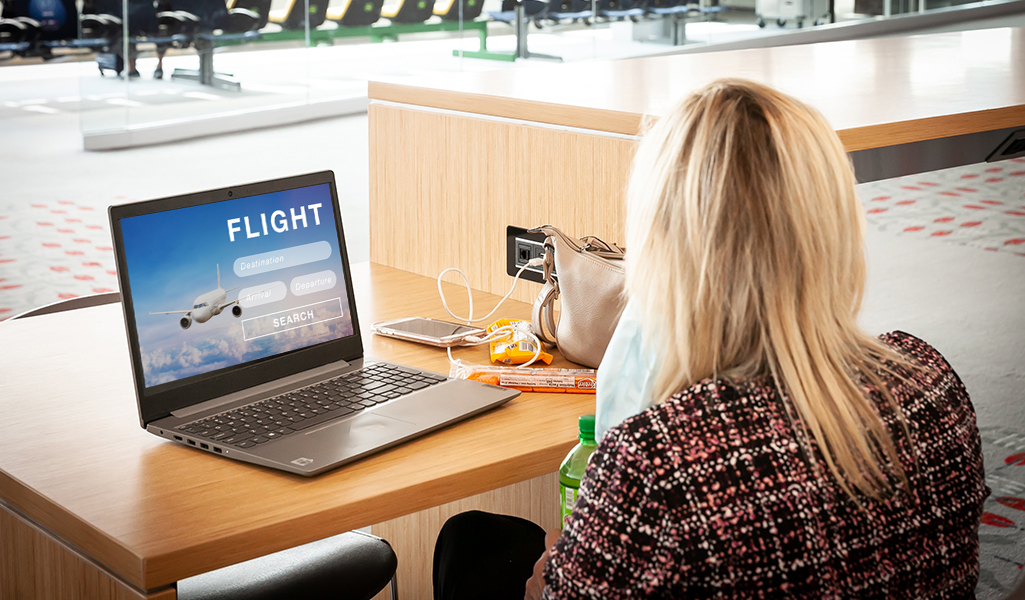 With pilot and crew shortages, higher fuel prices and pent-up demand, cheap airfare can be hard to find these days. It doesn't help that the way airlines calculate airfare is complicated – there can be up to 100 different price points on a single flight!
While airports have no control over what airlines charge, we are travelers ourselves. Here are our top tips for scoring the best deals.
Sign up for email alerts
Most airlines offer an email alert that will flag their best sales specific to their airline. While these are often limited to certain dates or destinations, it's worth checking out. Whether you have firm plans or are basing your plans on where you can get a great deal, airline emails can come in handy. One major reason is because the discounted rate is often only good for a certain number of seats, so if something fits your needs, you'll want to jump on it quickly.
Check airline websites
Outside of the email blasts, there is even more information you can find on each airline's website. If you have flexible plans, many of them offer fare calendars that show you the airfare price per day so you know what days may be the most economical – or what to expect for your travel dates. And some airlines, like Allegiant, only allow you to purchase airfare or the best deals directly from their website (as opposed to a third party like Expedia or Hotwire).
If you haven't landed on a destination yet, there is even more opportunity to score a good deal. United has a great exploration tool on its homepage that lets you select your departing airport, travel dates and your desired price point – then populates destinations across the globe that fall within your custom needs.
Use flight search tools
There are a ton of flight search tools available – some of our favorites are Google Flights and SkyScanner. Google Flights is helpful because it will tell you whether current prices are low, average or high. SkyScanner is a popular mass-search tool that also comes with a price alert feature. You can search SkyScanner directly from qcairport.com.
Check early and often
The sweet spot for booking depends on a lot of factors, but we recommend purchasing your flight 60-90 days before your departure date.
But perhaps more important than trying to guess when to book is to try to understand what a good base airfare is for your journey and be ready to buy when the price looks good. Keep in mind that the schedule 4-6 months out isn't necessarily final and may change. Keep checking back to see how airfare prices are trending and keep in mind that just because a price goes up one day doesn't necessarily mean it won't come back down again. Be patient.
There are other tips we haven't covered – like credit cards, racking up miles, etc. – but these tips should work for any traveler whether you're traveling once a month or once every two years.
There have also been a lot of theories over the years about what days of the week to buy, whether using an incognito browser stops the airline from tracking your interest and jacking up the price, and myriad other 'insider' tips to secure the best airfare. At the end of the day, it really boils down to persistence. If you want to explore some airfare myths that back up what we say, check out this Insider.com piece, "12 popular myths about buying plane tickets to stop believing if you want to save money."
Regardless of price, you can always count on your hometown airport to deliver the easiest way to get away. MLI proudly offers four airlines supporting 10 nonstop destinations. Explore our airlines and destinations.