From the Director's Desk: What Else Does an Airport Do?
July 1, 2021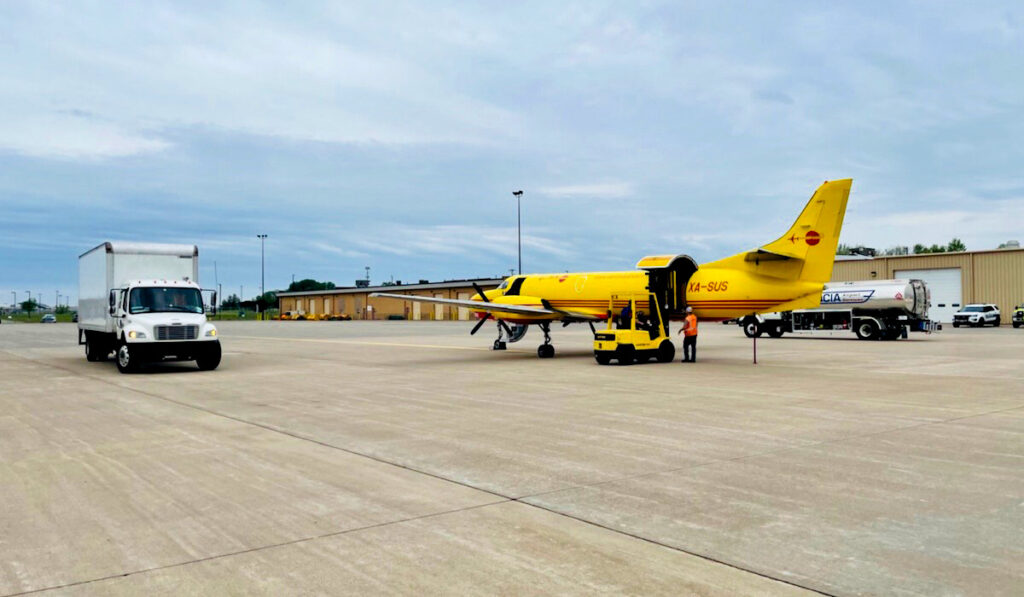 The Quad Cities International Airport is probably best known for commercial air travel. But there's so much more. Our nearly 2,300 acres touch three cities – Moline, Coal Valley and Milan. On those acres, more than 1,400 people come to work and we have an annual economic impact of more than $700 million. I thought I'd recognize the people and places outside of commercial travel, and the work they do to support local businesses, shipments, fueling and more.
Flight School
Okay, so this isn't on our property…yet. But as an active pilot, I would love to see a professional flight academy at the Quad Cities International Airport. In addition to having the physical space necessary to accommodate this type of operation, the airport has an FAA Air Traffic Control Tower and Terminal Radar Control Facility (TRACON) which is ideal for training future professional pilots. Pilot shortages have been a growing concern and with travel demand surging, airlines are in desperate need of pilots. Our region has higher education institutions offering degrees that the aviation industry is looking for. For example, Augustana College's recent addition of an engineering undergrad really piqued my interest. We just have to find the right operator. Stay tuned.
When I was younger, I had dreams of being a commercial air pilot. However, once I started flying commercially I quickly realized I enjoyed it more when it was on my own terms, flying when I wanted to fly instead of when others wanted to fly. The freedom of flying over whatever looked interesting had way more appeal and now I love to fly for fun. We're proud to provide space for other enthusiasts like myself. From hangar space to flying clubs, we love being a home to hobby pilots and flight instructors.
From big planes to little planes and every plane in between, we have a full-service fuel farm on-site. In addition to the commercial flights that fuel up with us, we can sell fuel for general aviation planes, charter flights and cargo planes. In 2019 the airport started self-service for small airplanes and we have maintained some of the cheapest aviation fuel within 50 miles as a way to support basic aviation and the aviators in our region. We can also support diverted planes – planes on route to somewhere else but needing a place to land due to weather, ground stops or emergencies. Being able to help these flights gas up and go is a pretty big deal.
Often times, when you see an unfamiliar plane at the airport, it's a cargo plane. We provide complete cargo services, including ground handling, warehousing, logistics and repair equipment. We're equipped to handle the world's largest aircraft with over 10,000 feet of runway. Airports help communities thrive and we take pride in being able to support our region's businesses with their cargo needs.
Land-leasing
Maybe not the most interesting part of an airport, but consider this – we have more than 1,400 employees that come to work on airport property, the majority of whom don't work directly for the airport itself. We provide space for TSA and companies like Elliot Aviation to Group O, John Deere, Gett Industries, Ltd., Del-Co-West Inc, Morrison Weighing Systems and Overtime Diesel. If you're interested in leasing space so you have an office with an airfield view, click here.
We're proud to support local businesses and global commerce in a variety of ways that contribute to a thriving Quad Cities region.