3 Tips for Stress-Free Summer Travel
June 30, 2021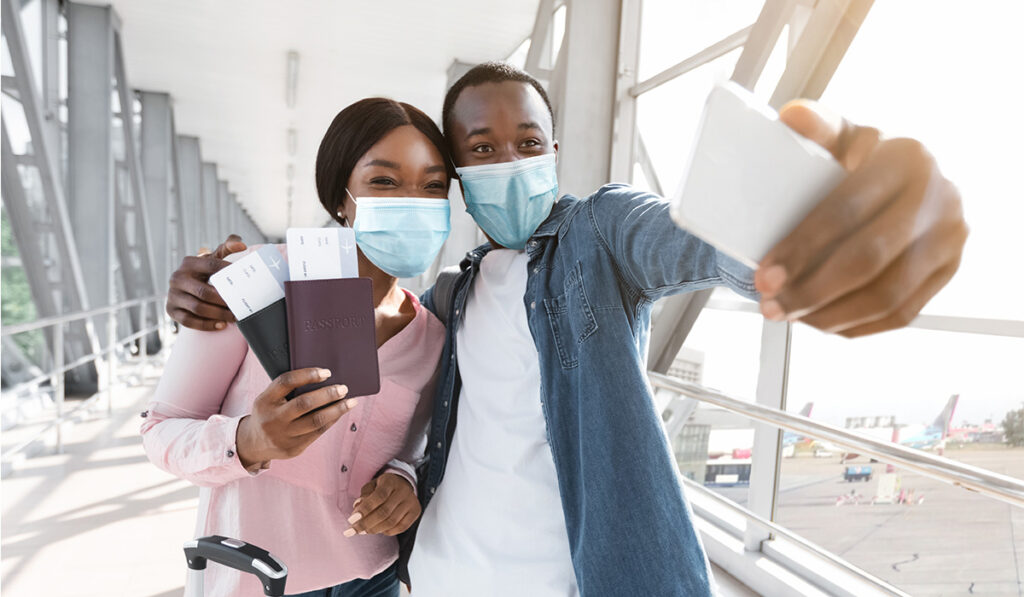 May was a big month at the Quad Cities International Airport and we can't thank you enough for choosing your hometown airport. Nearly 43,000 people traveled in and out of QC Airport which is the most we've seen since the pandemic began (read more about this recovery milestone). As we look toward what will likely be a busy summer for travel, here are three travel tips to make your summer getaway as smooth as possible:
1) Mask Mandate – mandates still in effect for public transit
While mask mandates have been lifted in many areas throughout the U.S. (including Illinois) airports, airlines and other forms of public transportation are still under a federal mandate. This is a TSA directive and in effect until Sept. 13, 2021. Please be mindful of the ongoing mandate and respectful to those responsible for enforcing it.
2) Routes and Frequency – check your expected routes ahead of time
After more than 15 months of reduced travel, travel demand is surging. But that doesn't mean airlines are returning to their previous staffing levels and routes. There may be fewer times per day a flight is offered, or new connections may have been added. At the QC Airport, the following nonstop flights are available:
Las Vegas: Thursday/Sunday
Orlando/Sanford/Daytona Beach: Thursday/Sunday
Phoenix/Mesa: Wednesday/Saturday
Punta Gorda: Monday/Friday (returning in Oct.)
St. Pete/Clearwater/Tampa Bay: Wednesday/Saturday
Chicago: Daily
Dallas: Daily
Atlanta: Daily
Minneapolis: Daily
Chicago: Daily
Denver: Daily
3) Ground transportation – plan ahead once you reach your destination
Car rental companies are experiencing nationwide shortages. If you need to rent a car, plan ahead as much as you can. You have probably noticed your local car dealerships are also pretty sparse. Even with a reservation, your preferred type of vehicle may not be available so you may be offered something larger or smaller than what you wanted. With car shortages also comes Uber/Lyft driver shortages and longer waits for an available driver. Make a plan, then make a back-up plan or two, to travel from the airport to your next destination.