Phoenix/Mesa is BACK! And more flight updates
September 27, 2022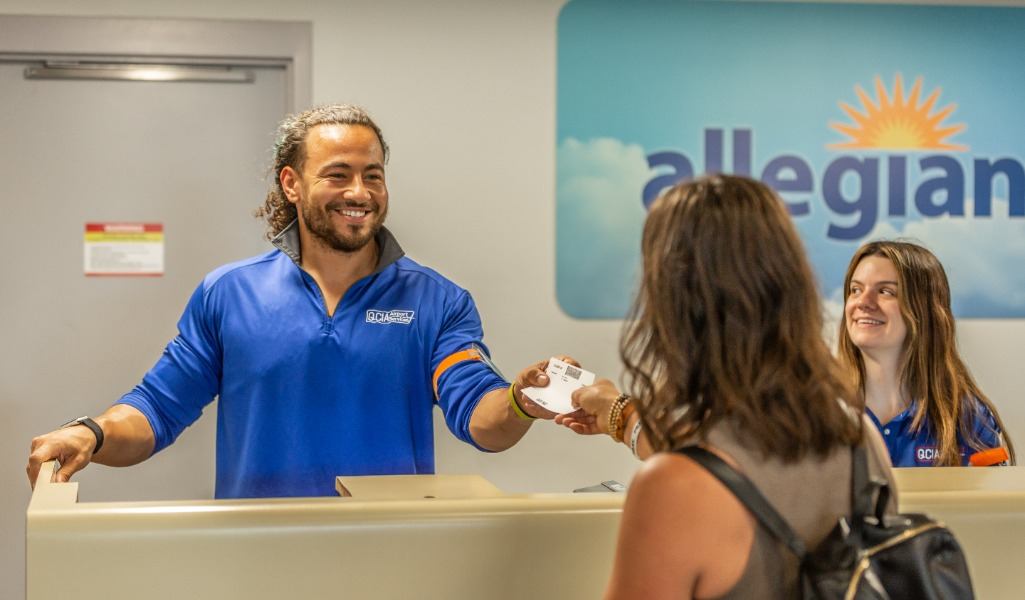 Travelers who are used to the current challenging travel climate are welcoming some good news in the Quad Cities: the return of three favorite routes.
You've no doubt heard (or experienced) how tricky travel has been over the past few months. With pilot and crew shortages impacting airlines and airports around the globe, it can be tough to keep up with all the changes. As we look ahead to fall, we're excited to share some of your favorite destinations are returning, and what else you can expect in the next couple months.
Returning Flights
After a short hiatus, we're excited to welcome back three Allegiant routes which have been suspended for varying lengths of time. Each flight will be offered twice a week. First up – we've heard from so many of you that you missed the Phoenix/Mesa flight. This has been paused since May and we are thrilled it will return to a Wednesday/Saturday schedule. Tickets are available NOW for travel dates of Oct. 5 and beyond. The following flights are also back starting the week of Oct. 5:
Orlando/Sanford: Wednesday/Saturday
Punta Gorda/Fort Myers: Friday/Monday
St. Pete/Clearwater: Wednesday/Saturday
This will be the typical schedule for these flights however there may be some shifts around the holiday seasons, less popular travel months like January and February, more popular travel months around spring break, etc. so please be aware as you make plans and book. The Allegiant booking window is now open through mid-May 2023.
Additional Frequencies
Starting in October through the holiday travel season, United will add another daily route to Chicago which is hugely helpful for those looking to connect to other domestic and global destinations. Expect a morning, mid-day and late afternoon departure option. In December, the 50 seat planes will also be swapped out for some of the larger, 76-seat planes so while it's a short trip to Chicago, it will be a comfier one.
Still Happening
In addition to the changes above, flights will still be available to popular destinations and major hubs.
American: Daily flights to Dallas-Ft. Worth (DFW), Chicago (ORD)
Delta: Daily flights to Atlanta (ATL)
Allegiant: Thursday/Sunday flights to Las Vegas (LAS)
American, Delta and United have dropped service from 59 airports including some close to MLI. We are so appreciative that MLI has retained all of its airlines – and we have you to thank! When you use your hometown airport, you're communicating to the airlines that the Quad Cities needs air service. On our end, we will keep working with our airline partners to advocate for routes to be restored and/or replaced with new locations.
Click here to see MLI's full list of nonstop destinations and schedules.