From the Director's Desk: The Pilot Shortage Strikes Again
August 22, 2022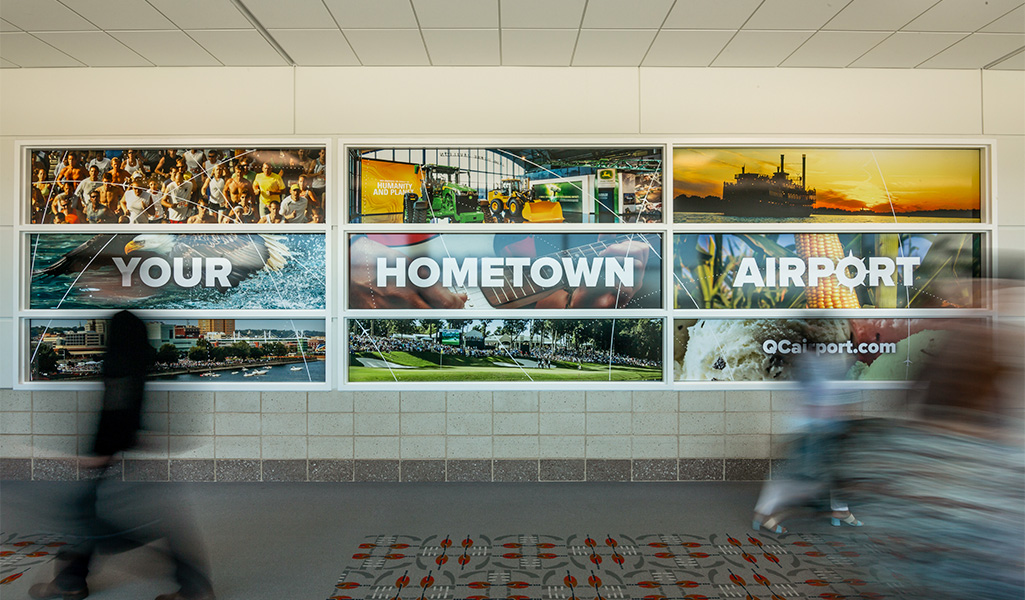 We've been talking about the impact the pilot shortage is having on commercial air travel for quite some time now. Here at MLI, we've experienced reduced frequency of certain routes and most recently, Delta decided to suspend service to Minneapolis-St. Paul. This story is all too common at regional airports across the U.S. We've been ramping up efforts to combat this because we share our passengers' frustrations. Those decisions are largely out of our hands but that doesn't mean we're taking this news lightly. Here's what we're doing to turn this setback into an opportunity.
If you haven't been following the pilot shortage closely, here's an overview. The pilot shortage was on the horizon pre-COVID. There were fewer people entering the military which is one pathway to obtaining enough flight hours to be a commercial pilot. In addition, the FAA has a mandatory retirement age of 65 years old, and a larger population was retiring than entering the field. During the pandemic, pilots nearing retirement took an early buy-out due to the prolonged decline in air travel, in addition to pilots who were already 'aging out.' Then, travel came roaring back and airlines were not only dealing with pilot shortages, but crew shortages as well.
Airlines are taking a couple of different approaches to relieve their staffing constraints. First, they drastically reduced their schedules. Even major airports like O'Hare are seeing 25% fewer flights. Second, they started looking at the regional airlines who serve under their name. For example, SkyWest, Endeavor, Air Wisconsin and Mesa are all are companies operating as the brands you're used to seeing like Delta, American and United. The most senior pilots i.e. those with enough flying hours, were bumped up to fly larger aircraft.
That brings us to today – regional airports continue to see cuts to their service. Some communities have lost commercial air service entirely. We began ramping up our efforts to keep and grow air service back in 2021. We've been attending one-on-one meetings at conferences, meeting via virtual platforms, and partnering with local organizations to gather the data airlines want to see to make informed decisions about the future of their networks. It's important to know that economic development plays a huge role in the decision-making process. Businesses, and therefore a growing population, are all important indicators. If you travel frequently for business, feel free to contact us and let us know how often and where you're traveling. Inbound visitors are also important – growing existing events and bringing new conferences to our area and marketing the QC as a destination also plays a role in expanding our network. That's why I'm thrilled to be the next chair of Visit Quad Cities and continue strengthening the airport's relationship with our destination marketing organization.
Next, we've been working to make sure that we're part of the solution to prevent another pilot shortage. I talked about my vision for opening a flight school at the QC Airport – that's now happening with Revv Aviation joining our campus. We're also participating in events that connect airport staff with our region's students including hosting tours, attending the Junior Achievement career expo in December and hosting our second annual Girls in Aviation Day. Co-hosted with John Deere and Elliott Aviation, Girls in Aviation Day is fast-becoming our premiere event for bringing in aviation professionals across the region to the Quad Cities and speaking with kids about education and career tracks available in our industry. It's a fun-filled day with a purpose – keep aviation growing and thriving. You can register for this year's event here.
Despite feeling like the world has largely moved on from the darkest days of COVID, the impact continues to be felt. Every market is experiencing something unique to their region, and every industry is having to evolve. For commercial air travel, location, demographics, rate of recovery, even how airlines operate all are unique. There is no quick fix but we are committed to being proactive in our communication to airlines and in our outreach to the community. The best thing you can do is continue to use your hometown airport as much as you can and participate in the things that help our region grow and become stronger.