TSA 102: More Tips & Tricks
August 29, 2023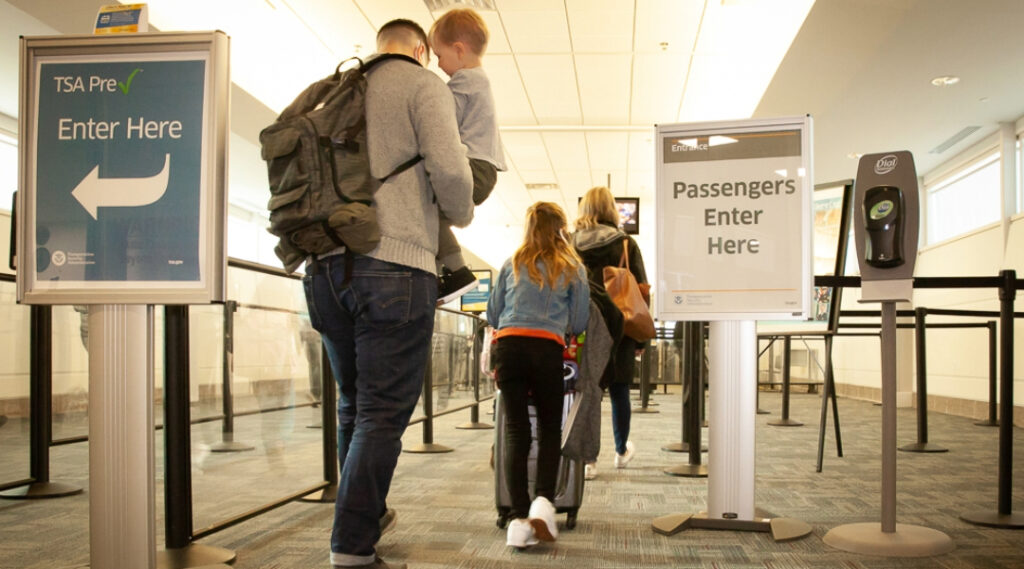 The security checkpoint can be a source of anxiety for many travelers. MLI makes it easy with short lines, friendly officers and the latest technology which means fewer items have to be removed from your bag for screening. But there's still the pressure of taking off shoes and jackets and emptying your pockets as the line builds behind you. To help you get through security quickly and easily, we are playing a game of TSA "Never Have I Ever." And, if you need a refresher, be sure to check out TSA 101: Tips to Save Time and Frustration.
Never have I ever…
Attempted to bring a gun through the security checkpoint. Hopefully this feels like an obvious thing to avoid but it's happening more frequently across the U.S. The only way to travel with a firearm is to have it unloaded in a locked, hard-sided case, and inform airline counter when you check in.
Put small items directly onto the X-ray belt. Use the bins or bowls provided so items don't get lost in spaces we can't retrieve them from.
Put a child or pet through an X-ray. Hopefully this is just as obvious as #1. Remove the pet or child from their carrier and carry them through the metal detector with you.
I have…
Made sure the name on my airline ticket matches what is on my identification. You may go by Ben, Benji, Benny, Boo or any other nicknames that are TMI, but if your legal I.D. says Benjamin, your airline ticket needs to match that.
Stashed my cell phone in a carry-on, not loose in the bin. We use our phones for everything when we travel. Airline tickets, flight updates, gate updates and especially texting mom to let her know your flight is on time. So, chances are when you step up to the checkpoint, your phone is still in your hand. That means when it's time to put your life into a bin, the phone goes too. But do you know what else people put into bins? Their shoes. If you don't want the phone that touches your face to also get a stranger's shoe on it, drop it into your carry-on first.
Worn easy slip-on shoes with socks. Unless you have TSA PreCheck (which we also highly recommend enrolling in), those shoes gotta come off. No one wants to awkwardly bend over while attempting to untie a knot the Navy would be envious of or walk in bare feet on a public surface.
Travel can be stressful. From navigating TSA to understanding air travel terms, MLI is here to help you check stress at the gate for your next adventure. One way to do that is by starting your next adventure at the QC Airport. Our small size and friendly staff will guide you every step of the way.