From the Director's Desk: Taking QC Airport on the Road
October 25, 2021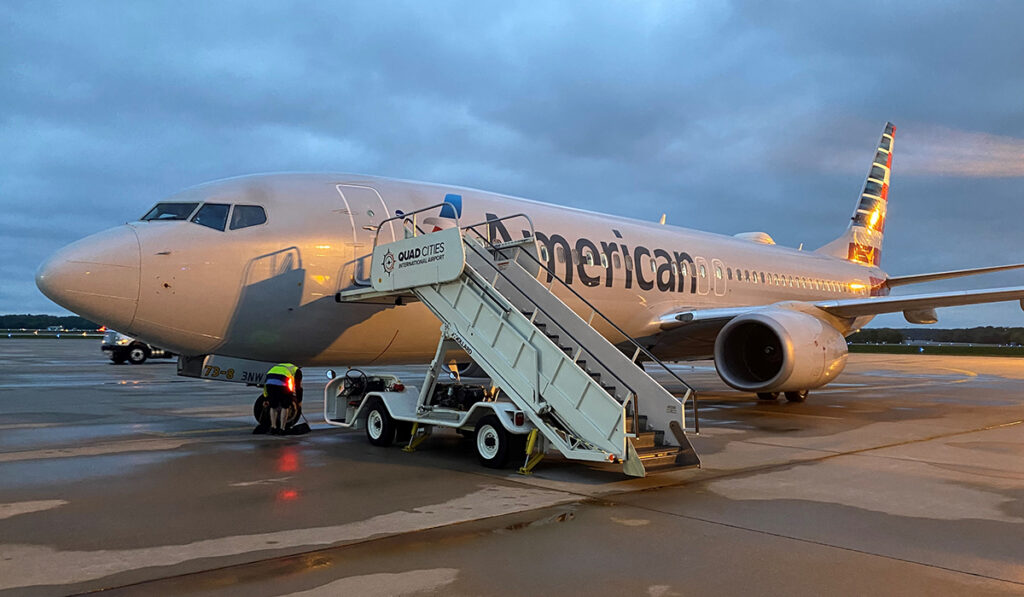 Fall is shaping up to be a busy season for seeking new air service. I know Quad Citizens are chomping at the bit for some new routes. The team at MLI have been hitting the road (or rather, the air) to land new airline partnerships. Care and convenience are at our core at the QC Airport, but so is providing excellent connections to desirable destinations. I thought I'd provide some background on the importance of meeting with airline route planners and the work we're doing to ensure MLI offers the best service possible.
Whether it's a conference with one specific airline or many airlines, a couple of days are set aside multiple times per year for what we jokingly refer to as speed dating with airline representatives. We call them speed dates because we request meetings with airline representatives and we have about 20 minutes to present information that demonstrates why an airline should consider adding a route or becoming a carrier at the QC Airport.
There is a lot of data crunching to show what opportunities exist and what the airport can do to support new service. The work from organizations like Quad Cities Chamber of Commerce and Visit Quad Cities are vital in helping us make our case for why a route to MLI is enticing for each airline. The health, outlook and vitality of our region, along with travel trends, play a role in an airline's decision making process.
At the end of the meeting, the airline reps take this info back to their teams and start crunching even more data on their end – do they have the fleet and staff to support the route? What other competing priorities are there? There are a lot of factors to getting new air service that, quite frankly, are completely out of an airport's hands. An airport can provide a great proposal but it's ultimately the airline's decision where and when to add service.
Earlier this month, I traveled to Las Vegas to meet specifically with Allegiant reps who oversee our region. They shared that all of the routes from MLI are performing well, which is great news for retaining service. Service to Phoenix/Mesa during August and September was paused this year due to low demand during those two months. They are back on the schedule and with Allegiant's flexible network model, those flights could stay on during August and September in 2022  if demand increases during those months.
We talked about filling out the months Phoenix is paused with another destination, and what city or cities could be next. While I can't share what destinations were specifically discussed, I am optimistic about future routes. And believe me, we'll shout the news from the rooftops.
Next month, we head to Baton Rouge for the TakeOff 2021 Conference. We'll be meeting with several airlines this time including current and potential new carriers. We'll dust the cobwebs off our speed-dating skills and hopefully learn a lot that we can share with you in the future.
We are aggressively pursuing new air service and have the facility to take it on. With Project GATEWAY, our $40 million dollar terminal renovation, on the horizon and travel stabilizing, we think the next few years are going to be some of our most exciting yet.