4 Travel Woes and How to Overcome Them
October 26, 2022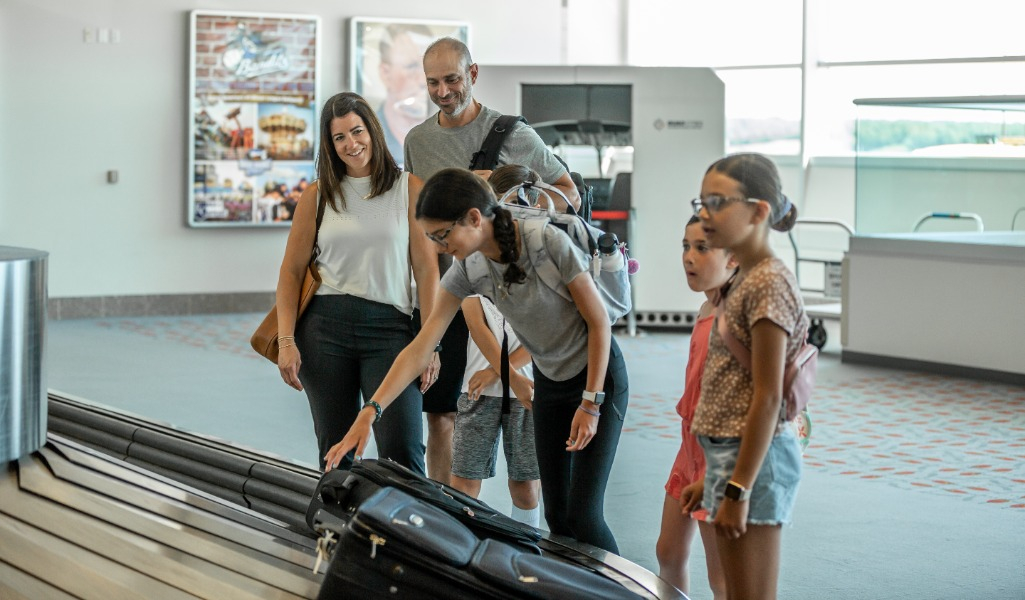 Getting ready for a fall vacation or to visit family and friends? We're here to help you avoid four of the biggest travel woes. From packing to check-in and baggage claim, traveling can be a breeze with our help. Don't forget, avoiding classic travel woes is easier when you start and end every trip with MLI. The proximity to home, short lines, friendly staff and easy security process already put you ahead of the game.
Sticker shock
If you've started searching airfare for your holiday trip, you've likely realized that prices are higher than last year – up to 55% higher in fact, and up 19% from 2019. These price increases are happening across virtually every airline due to surging demand and crew shortages preventing more flights from being available. Fuel prices have also caused a spike that is expected to continue throughout the holiday travel season. While you should be prepared to budget accordingly, there are some ways to help grab the lowest prices available.
First, start your search early and sign up for alerts. That way when the price drops, you'll be notified, and you don't have to worry about being tied to your web browser. If you're using third-party booking sites like Expedia or Priceline, don't forget to also check airline sites – some airlines don't advertise their prices with those sites, so it's good to broaden your search to make sure you're not missing out. Spare your wallet and get more cost-saving tips here.
Luggage durability
What do tacos and luggage have in common? Hard shell or soft shell. We're talking about the best kind of luggage to use so you don't arrive with a busted suitcase. Some travel experts recommend hard-shell for its durability, ability to compress clothes and keep clean. Regardless of where you land on the hard shell or soft shell debate, it's important to check airline baggage policies each time you fly for dimensions and weight restrictions. Most often, smaller planes will make you check your carry-on at the boarding gate. Full flights even on larger planes may also ask for volunteers. Pack accordingly so if you need to part with your carry-on, you've got a way to keep lithium batteries, personal items and medications with you. If you want to get a jump on your holiday shopping, packing cubes are not only a great gift, they're another way to maximize space, keep your clothes organized and separate dirty clothes.
Keeping track of luggage
Arriving to your destination and realizing your bag didn't make it is one of the biggest travel headaches. But there are some ways to prevent your luggage from getting lost. Don't wait until the very last minute to arrive – the bags must go through screening and get transported to your flight, which means if you're late, your bags may just miss the flight entirely. Arrive at least 90 minutes early. You'll need to allow more time if you're traveling back to MLI through a major hub. For the same reason, don't cut your layovers too close.
If you have a short layover (less than an hour), it increases the chances that the ground handling crew can't get to your bag and move it to your next flight in time. Lastly, make sure your bags are tagged properly. Remove old tags and make sure the new ones are visible.
Don't check out for vacation before you check in
With all the things to remember before traveling, sometimes checking into your flight doesn't make it to the to-do list. You can check in up to 24 hours ahead of time which will expedite checking bags once you arrive to the airport. Or, if you only have a carry-on, you can go straight to security as long as you have your boarding pass.
Speaking of boarding passes, downloading your airline's app to your phone will ensure you have it right at your fingertips. This is also a quick and easy way to check for any updates to your flight time or gate and access to in-flight entertainment once you're in the sky.
Make your next flight stress-free
Did your travel woe make the list? Traveling is our business and so is making sure it's as stress-free as possible for our passengers. We scour travel articles, speak with our airline partners and listen to your feedback so we can make sure MLI is providing the best service we can. And don't forget to enjoy the trip! You can share your travel photos with MLI by tagging #flymli or @qcairport on Facebook and Instagram.