Now Boarding: MLI to Minneapolis is BACK!
May 27, 2021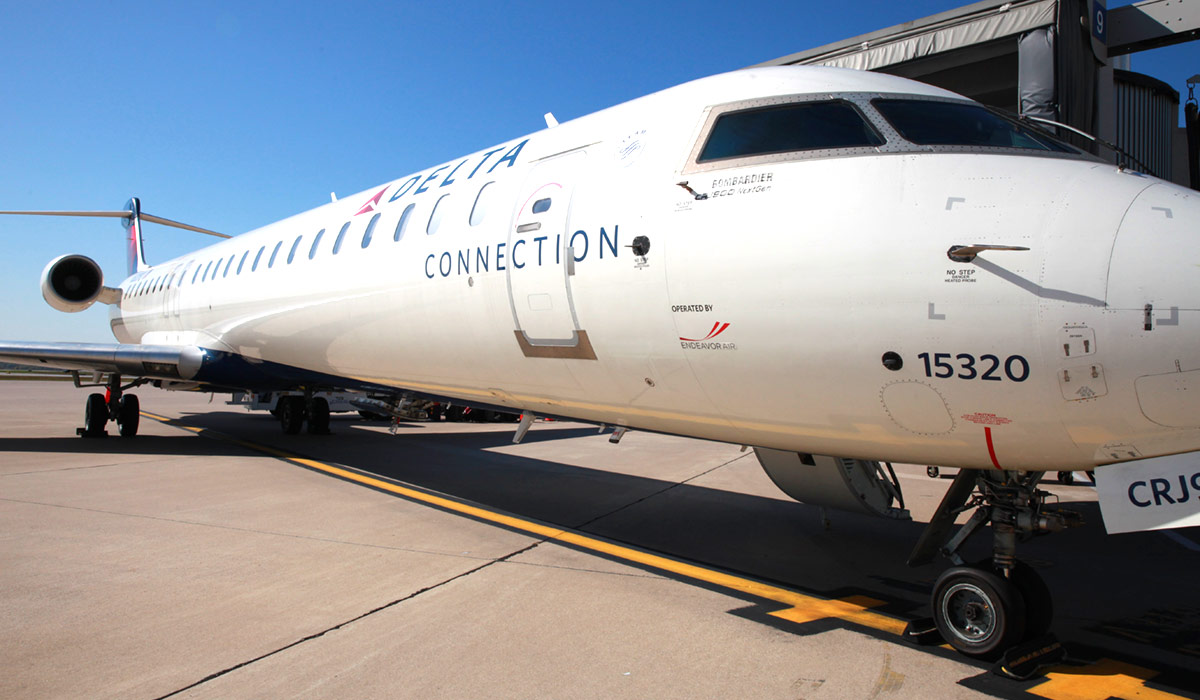 After a break in service due to COVID-19, we're excited to share that twice-daily service to Minneapolis-St. Paul (MSP) will restart June 6! We're grateful that Delta continues to see the value in offering both eastern (through Atlanta) and western (through Minneapolis) connections to Quad Cities travelers.
Delta's approach to recovery has been one of the most unique across the airline industry causing some shakeups in their network.
Delta's approach
In an effort to mitigate the spread of COVID-19, Delta began blocking middle seats in April 2020. They were the last U.S. airline to end this policy, with middle seats becoming available on May 1, 2021. Delta is popular among business travelers, which are still lagging behind leisure travelers in returning to the skies. All this has contributed to a much different recovery plan than some of the other legacy carries (like American or United). Once-popular hubs have been benched as Delta focuses on emerging markets and hubs.
Airports are grappling with an uncertain market as airlines plot their paths to recovery. There's a lot of factors airlines consider for their network – profitability, of course, but also availability of aircraft and personnel, proximity of an airport to a particular destination or hub, and the location of the next nearest airport that already serves that destination so as not to 'cannibalize' existing air service. The QC Airport was fortunate to keep service to Atlanta throughout the pandemic, as other similar-sized airports lost Delta service entirely.
Looking ahead
So what's next? April was a great month, with more than 36,000 passengers traveling through the QC Airport. For reference, during a typical April, we would see around 60,000 passengers. We continue to ask you to fly from your hometown airport – show the airlines you are eager to travel. We will continue to work with airlines to make coming to MLI as attractive as possible.