From the Director's Desk: Summer Wins
August 29, 2023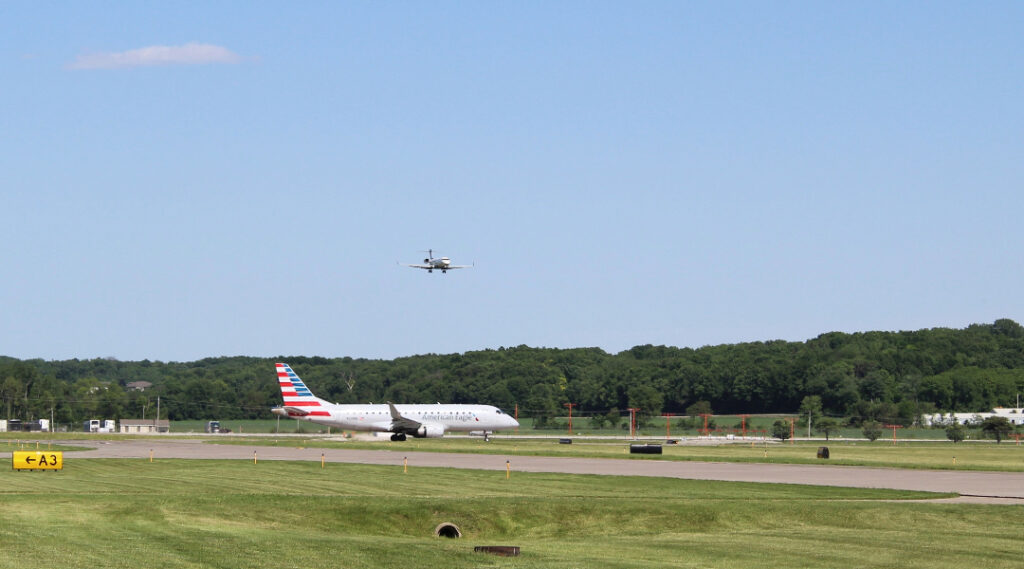 As we prepare for the end of summer, and a slower travel season, I want to reflect on a successful summer. It included some historic wins and while I've always been optimistic about the airport's future, there is renewed energy heading into the back-half of 2023.
Record Breaking Traffic
In May, 4,200 air traffic movements were recorded in the tower and in July, we exceeded 5,200 movements in a single month. The significant increase in activity is a clear indicator that our recent emphasis on supporting general aviation and pilot training is paying off. Additionally, competitive fuel prices have increased activity with MLI building a reputation among pilots as a convenient fuel stop with friendly controllers, cheap gas and even complimentary Whitey's ice cream in the pilot's lounge from time to time. During Oshkosh AirVenture, traffic quadrupled in one day. I want to commend our FAA Air Traffic Controllers for accommodating the increased traffic and keeping our skies safe.
Full Planes
Between October 2022 – May 2023 (we're still waiting on data from June-August), MLI maintained the highest airline load factors of our peers in the region. This demonstrates that demand isn't the issue in securing or restoring routes. It continues to come down a resource issue, pairing pilots with available aircraft. While it can be frustrating, it's still a good problem to have when we speak with airline network planners and advocate for more service.
Service to Charlotte
Speaking of which, perhaps the biggest win of the summer is securing new service to Charlotte (CLT) with American Airlines. I plan to be on the inaugural flight to celebrate this win for the region. The goal is to leverage this win to gain increased business community support in going after additional air service opportunities as they arise.
Spaceport Planning Study
We recently received approval from our board to move forward with a commercial spaceport planning study. I've never been shy about my vision for a spaceport in the Quad Cities. I believe that aviation is continually evolving, and commercial space travel may be a big part of the future. I want us to be at the forefront of that development. I'm excited for the opportunity to explore what the future may look like in this growing sector of the industry. I want to acknowledge Illinois Gov. Prtizker's office and the Illinois Department of Transportation for their support in funding our vision.
It's been an exciting summer at the airport. Thank you to all our staff, tenants, passengers, and business and community leaders who continue to support their hometown airport. We simply couldn't do it without you.