From the Director's Desk: MLI – To infinity and beyond?
September 27, 2023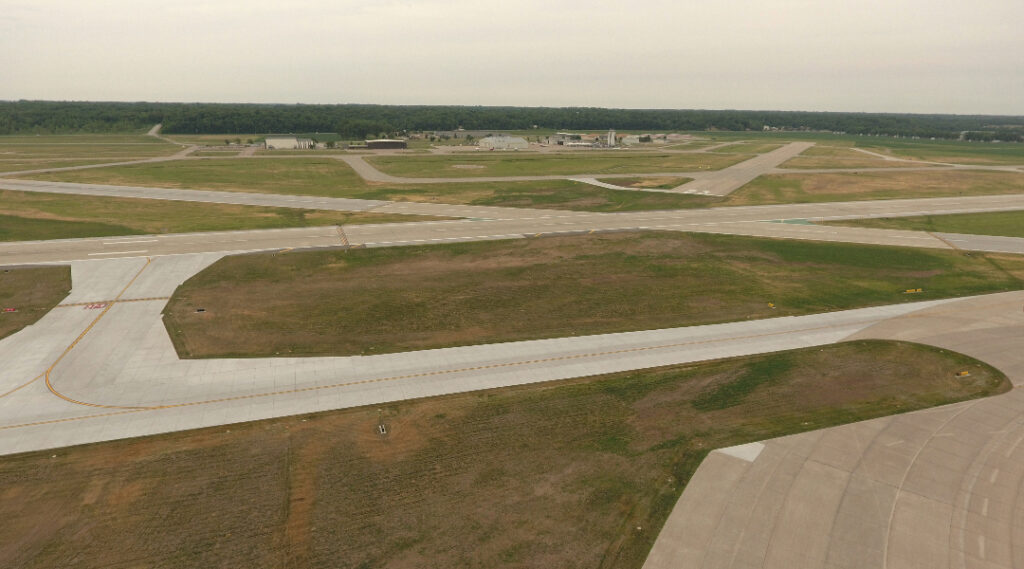 Recently, our board of commissioners approved moving forward with a state grant-funded study to determine if the Quad Cities International Airport could support a commercial spaceport. Airports plan 10-20 years in advance and with a limited number of certificates being issued for spaceports, we want to seize the opportunity while it exists. It may sound a little silly, but I believe it's short-sighted to think we've reached the peak of aviation. After all, there was a time it seemed unimaginable that commercial aircraft would fly above 15,000 feet. If a spaceport is going to be approved in the Midwest, why not in the Quad Cities?
The Wright Brothers took flight in 1903. Less than 70 years later, man landed on the moon. The future of aviation will continue to evolve and space travel is a likely next step. This doesn't mean I imagine everyone will take off in rocket ships with pressurized suits to go on their family vacation. We don't yet know what the future holds, but that's why this study is important. I believe it's better that we do our due diligence to explore if we have the right infrastructure to support what could be the future of aviation than to wait and potentially miss the opportunity.
We understand moving forward with this study raises eyebrows. Since we provide a service to the region, citizens understandably want to weigh in on where they think our organization should be focusing our attention. I want to reassure the community that we have a deep bench of talented staff who aren't sacrificing time or attention in any crucial area. Embarking on this work does not take anything away from the relentless pursuit of new routes for the Quad Cities. When big decisions or opportunities arise, we collaborate when necessary to make sure we continue to fulfill the airport's overall mission. We should, can and will continue to pursue all avenues of growth and improvement for our airport.
So, what makes our location ideal for a spaceport, and what are we trying to discover through this study? In terms of location, we are in a sweet spot for airspace. Chicago and St. Louis are too congested, and our strong manufacturing industries would be able to support the building and sustainability of this type of launch facility. The FAA has a list of criteria we must meet to be considered and that's what this initial study is exploring. Checking the boxes doesn't mean we automatically receive the certification to be a spaceport, either. We still have to compete with other airports who meet the requirements. We've engaged a consultant who will help us navigate the study and potential next steps.
We are just starting the preliminary work, so we don't have many details to share just yet. We want to thank the Illinois Department of Transportation who shares our vision for the future and provided 90% of the grant for this study. I also want to thank our staff, the community and our commissioners for their support. This feasibility study is an exciting and worthy endeavor for our region. Our potential as an airport, and as a region, is limitless if we're willing to put in the work and make bold decisions.