From the Director's Desk: Advocating on Behalf of Our Region
April 28, 2021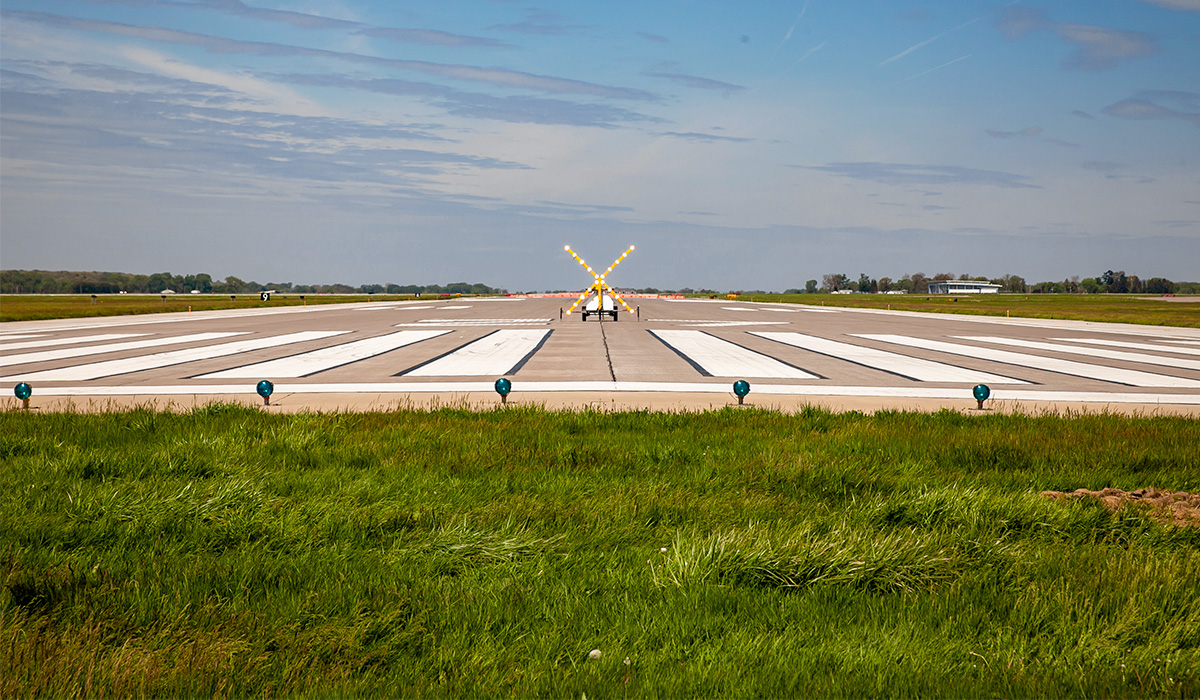 I've mentioned before that I had a lot to learn when I arrived at the QC Airport. I didn't want to be the guy that tells everyone what they ought to be doing without a deeper background, context and understanding for why things are the way they are today.
To gain that understanding, I dove right in. I listened, asked questions, networked and researched. Over time, I determined I could play a role and have an impact by becoming an advocate for our airport and our Quad Cities region.
When I got involved with various associations and organizations, not only in our immediate region, but statewide, I found there were some major issues impacting Illinois airports and the regions they serve.
When the CARES Act passed, $8 million in emergency funds were designated for the QC Airport – welcome news when we were experiencing up to a 95% decline in traffic. I saw airports in surrounding states receive funds within days. But months passed and Illinois airports were still waiting.
This went beyond CARES Act money, though. Airports receive annual grants from the FAA and other federal agencies to support any number of airport improvement projects, many necessary to maintain the safety and operations of the airport in accordance with FAA requirements. Illinois airports often wait months, and in some cases years, for the state to release the funding to begin the projects. Even after funds are released, many Illinois airports are met with roadblocks in how the money can be used that differs from the original intent.
All this is to say, projects that create jobs and have a broader economic impact are delayed.
So, I got to work with some of my peers in Peoria, Quincy, Rockford and others. We contacted our elected officials and were able to get a bill created that will clear the path for federal funds to go directly to the intended receiver (the airport), cutting down on wasteful practices, and increasing accountability and transparency about how federal dollars are rolled out and used in local communities. The bill has received bipartisan support and is being fast-tracked to get the governor's approval.
This amendment is a game-changer for airports and our communities. It will help us create jobs, expedite projects and improve our economic impact on our region. This would not have been possible without elected leaders who see the value in the infrastructure airports provide and who were willing to listen to our challenges and frustrations. I want to thank them and assure you that our work to bring more efficiency and transparency is just beginning.