Fly MLI – That's It, That's the Blog
February 24, 2023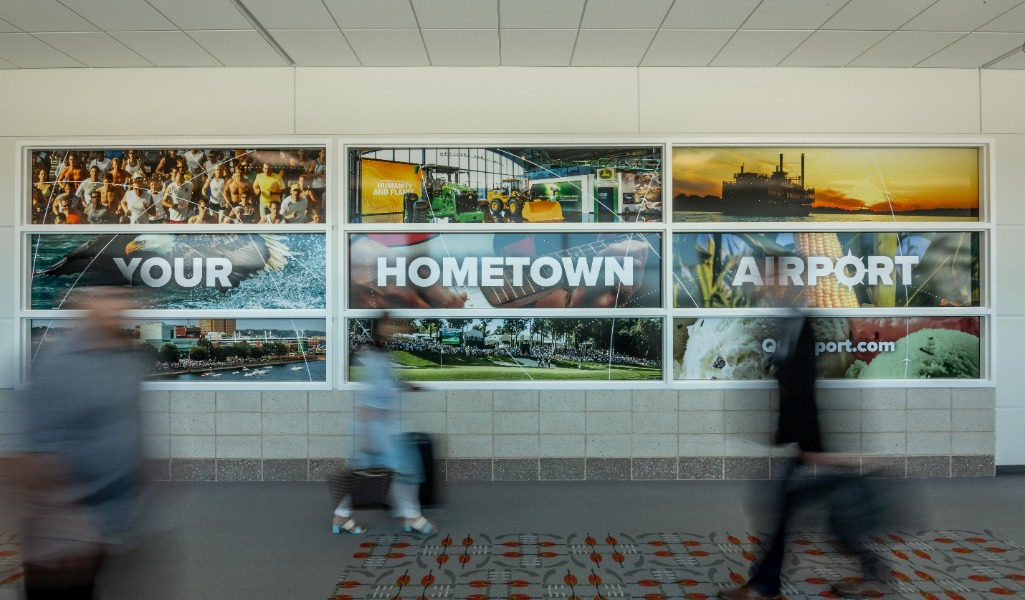 The first two months of 2023 mark the first time since the start of the pandemic that nationwide passenger numbers surpassed 2019 levels. Airlines and airports have a lot of work to do to keep up with demand.
So why should you fly MLI? Read on to see how we're solving some of your biggest travel headaches.
Convenience
Three hours. That's how early experts say you need to arrive at Chicago O'Hare before your flight. Now add 2-3 hours of driving time from the Quad Cities. Best case scenario? That's five hours of time wasted before you even takeoff. Not to mention the fuel cost and the dreadful drive home when you're tired and ready to be done with traveling. Your time is precious. Don't waste it driving and standing in line.
Claim at least three hours of your life back because you only need to arrive about 90 minutes early here, and let's be honest, you'll probably have around 70 minutes to spare to grab a snack or drink, take that conference call or just get into the travel mood. Talk about quick and convenient.
Service
We've all seen the memes and social media videos about airport stressors – especially the gauntlet that is the TSA screening checkpoint (if you don't know what we're talking about, check them out, they're hilarious). You know that panicky feeling you get when you're in a busy TSA line and hundreds of people are depending on you to act like you're in an Indy car pit crew and get everything in a bin and back on again at record speed.
Luckily for all of us, those memes are #unrelatable at MLI thanks to the hardworking employees who make it oh-so-easy. We treat our passengers the way we want to be treated because we all use this airport and want it to be the best it can be for our community. Local staff make for a better travel experience, it's as simple as that.
Community
We love being the Quad Cities International Airport because that means we get to be your hometown airport. As Quad Citizens, we are fortunate to have a lot of airports within driving distance but there's only one airport that supports the QC directly.
From cargo, to charters for local colleges, Honor Flight and casino trips, commercial flights for your business trips, family vacations or reunions, flying MLI means you're investing right back into the community. And the more you fly MLI, the more likely it is that airlines will add more flights. We know you have options so we won't quit striving to be your preferred choice for air travel.
That's it, that's the blog.