Answering your frequently asked travel questions
July 22, 2021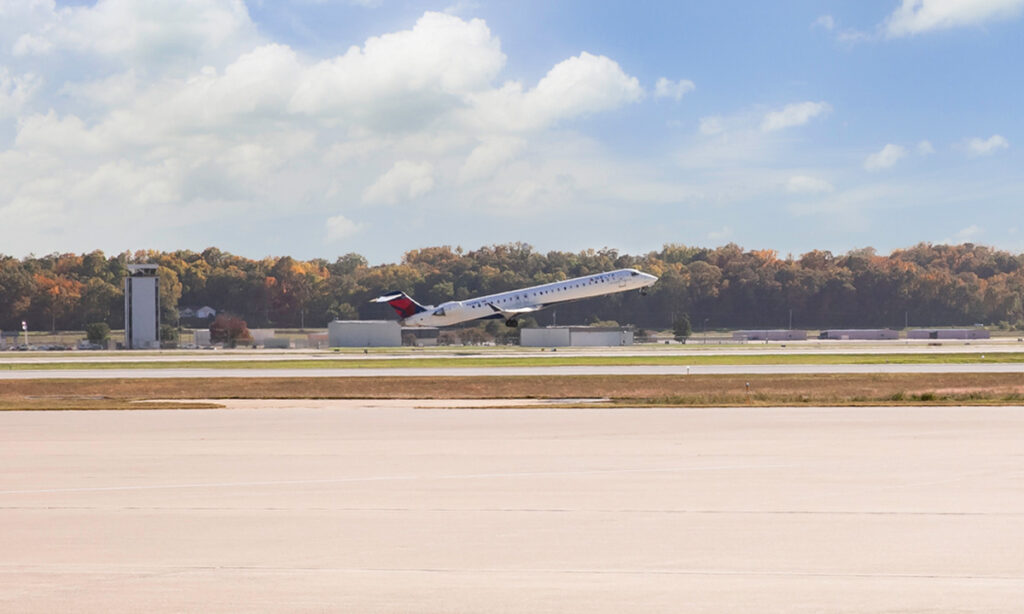 There are a lot of things to keep track of when you fly. Rental car companies, airlines, security agencies and more all have unique functions at the airport. But when you have questions or need help, it can be hard to know where to go. Here are some insights and answers to our most frequently asked questions.
What's the difference between the Airline and the Airport?
Simply put – the airport is the building and surrounding area out of which airlines operate. Airlines are the companies you're familiar with, like American, who are responsible for the entire flight process including checking you in, taking and delivering your bags, getting you on the plane and of course the crew on board the plane.
Where can I book cheap airfare?
There are a million ways to book airfare and often a million different prices to go along with it. It can get overwhelming quickly! While the airport can't help you book your ticket, we do have some tips.
Tools like SkyScanner help you search available airfare across a variety of airlines. Keep in mind that airfare can change daily, so starting your search early (right now, you're looking at around 4 months in advance of your preferred dates) and continuing to check rates can help you snag the best deals. For airlines like Allegiant, they prefer you book directly on their website. We don't have any special access (sadly) but luckily with Allegiant, low-priced airfare is easy to come by.
What can go in my bag?
A lot of passengers think this is determined by each airline, but that's only the case when it comes to the size of your carry-on. As far as what you put in it, that's a question for TSA. They have an extensive list of prohibited items but there's also plenty you can take. From casseroles (yes, we've gotten that question) to liquids, medications and more, TSA has a great online tool to help alleviate your packing woes and avoid the dreaded airport toss when something goes in your bag that shouldn't.
Why is my flight delayed, and where is my luggage?
The decision to delay or cancel a flight is always made by the airline, not the airport. While airlines try to avoid doing this, it can happen for a variety of reasons – for example: weather, a mechanical issue or the crew has exceeded the amount of hours they're able to work in a 24-hour period. Once you land, the ground handling crew is also employed by each individual airline. That means airport employees, including our customer service team, can't track or retrieve your lost luggage. It's important to airlines to be on time and to make sure your bags arrive at the same place and time that you do. If you have issues on either front, the best thing you can do is contact your airline directly.
Here is the customer service information for each of the airlines serving MLI:
Allegiant:  1-702-505-8888 or mailto:customer.relations@allegiantair.com
American Airlines:  1-800-433-7300; https://www.aa.com/contact/forms?topic=#/
Delta: Local- 309-757-8666 or National – 1-800-221 1212 or https://www.delta.com/contactus/commentComplaint
United: 1-800-864-8331 or mailto:eservice@united.com
What does MLI manage?
We are responsible for keeping the parking lots and airport terminals clean, operational and safe. That includes maintenance of the building and runways, providing police, fire and rescue services and ensuring all of the many companies that operate within the airport are upholding their end of the deal with us – that is, following FAA security guidelines, offering the services they say they will and meeting clearly defined expectations as part of their agreement to be able to operate in the airport.
We know that our tenants (airlines, rental car companies, etc.) reflect on the airport as a whole. We work with local managers to share feedback and stress the importance of good customer service. If you're ever at a loss about where to go for answers, we are happy to help. You can contact us here: https://www.qcairport.com/contact/.