Must-Know Travel Tips for the Holidays
November 29, 2022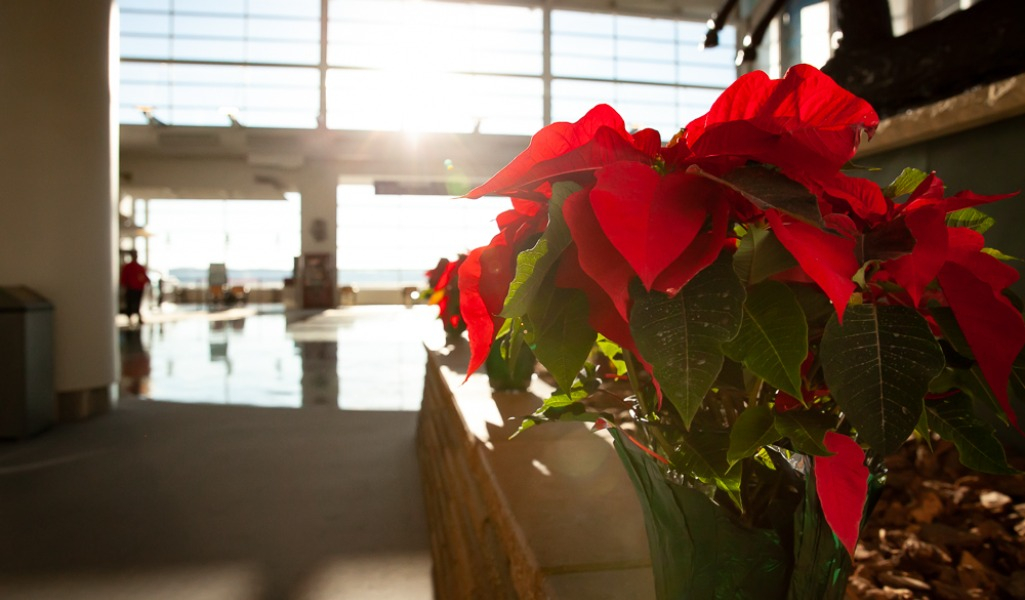 Holiday travel worries got you feeling less than jolly? Here are some our top tips to avoid that Clark Griswold-sized tantrum – no Tylenol needed.
Keep gifts unwrapped
We get it: you want to arrive at your family and friends' homes with your Pinterest-worthy packages intact. But, you're better off flying with gifts unwrapped.  This will help get you through TSA security screening quicker because if TSA spots something they need to take a closer look at, you may be asked to unwrap the gift. Avoid the headache and wrap gifts after you arrive at your destination.
Give yourself the gift of TSA PreCheck®
Speaking of TSA, give yourself and your family the gift of less time in line, keeping shoes on and keeping compliant items in your bags. The fee is $78 and membership is valid for five years. Children 12 and under can accompany an adult with TSA PreCheck® status. The airport recently hosted an enrollment event and it was a smashing success thanks to you! Stay tuned for news of future enrollment events, in the meantime you can also check TSA.gov for your closest enrollment site.
Don't wait until the last minute to get to the airport
While getting through MLI is a breeze, there are certain aspects of flying that take time – especially if you need to check bags. Resist the temptation to avoid sitting in the airport any longer than you have to and give yourself enough time to park, check in, go through security and get to your gate. Some airlines' computer systems will lock 45 minutes prior to a flight. Give yourself at least 60-90 minutes at MLI, and 2 hours+ if you're traveling back home through a larger airport. Also, if you're connecting through another airport, be aware of how much time you have to catch your next flight. The tighter the connection (think less than 45 minutes) the more likely it is that checked bags may not make it onto your next flight. If a tight connection can't be avoided, try to keep items limited to a carry-on and select a seat toward the front of the plane. You might also alert a flight attendant in case they can help get you off the plane quicker (no guarantees though!)
Fly from your Hometown Airport
The QC Airport is just a short drive away from home, so you don't have to start or end your trip with a long, stressful drive. Your time is valuable during the holiday season and you can use the money you saved on gas for that extra-special gift and maximize your time with loved ones by choosing to fly from your hometown airport. Plus, choosing to fly MLI is the best way to show the airlines that the Quad Cities needs more flight options, paving the way for more flights and options in the future.