From the Director's Desk: Creating a Diverse & Passionate Future Workforce
September 28, 2021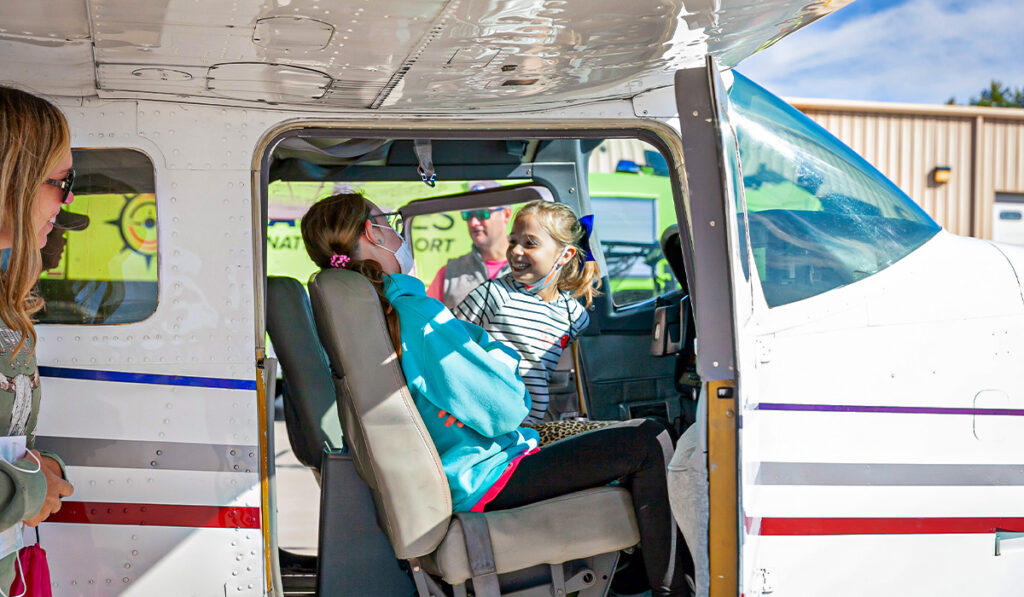 Diversity in the aviation industry is necessary if we want to see it thrive well into the future. Many pioneers in aviation were female – E. Lillian Todd, designer of the first aircraft; Eileen Collins, the first female space shuttle commander; and our region's own Phoebe Omlie, the first female to hold a commercial pilot certificate, just to name a few – yet only 10% of pilots, maintenance technicians and airline executives are women (according to this 2019 Workforce Report).
That's why this year the Quad Cities International Airport was thrilled to join the celebration of National Girls in Aviation Day. This annual event, established by the nonprofit organization Women in Aviation International (WAI), encourages girls to explore all the opportunities available to them in the aviation industry.
Our team wanted to give girls from the Quad Cities an opportunity to feel the magic of aviation – getting up close and personal with equipment and hearing from females from a variety of aviation careers they can look up to and aspire to be. On Saturday, Sept. 25, more than 200 people came out to the QC Airport to learn, play and be inspired.
We worked with local partners to bring in an exciting list of exhibitors, including the U.S. Air Force, National Weather Service, John Deere Aviation and our own Quad Cities International Public Safety Department. Among the exhibitors were female pilots, drone operators, police/fire/rescue officers, ground handling and ramp operators and many more.
As I've shared before, there is a pilot shortage that is already impacting the airlines' ability to provide service, and maintenance technicians aren't far behind. This is a huge reason why I'm so passionate about bringing a flight school to the QC Airport. Summer Olson, owner and flight instructor for the local flight school Quad Cities Aero was also an exhibitor at Saturday's event. Her enthusiasm for introducing kids to flying is infectious and a great asset to our community.
I have three children – two girls, ages 11 and 9, and a son, 2. While they've grown up around airplanes and airports, introducing them to the wide variety of careers that fall within aviation hopefully sparked some new ideas and interests.
It was a high point of the year seeing so many female role models meet with our community's children. I hope to continue participating and introducing kids, specifically young girls, to all the amazing careers in aviation. Events like this help us create a diverse and passionate future workforce.